Italian risk is larger than subprime.
When the government talks of "redenomination" it is, in effect, a massive default.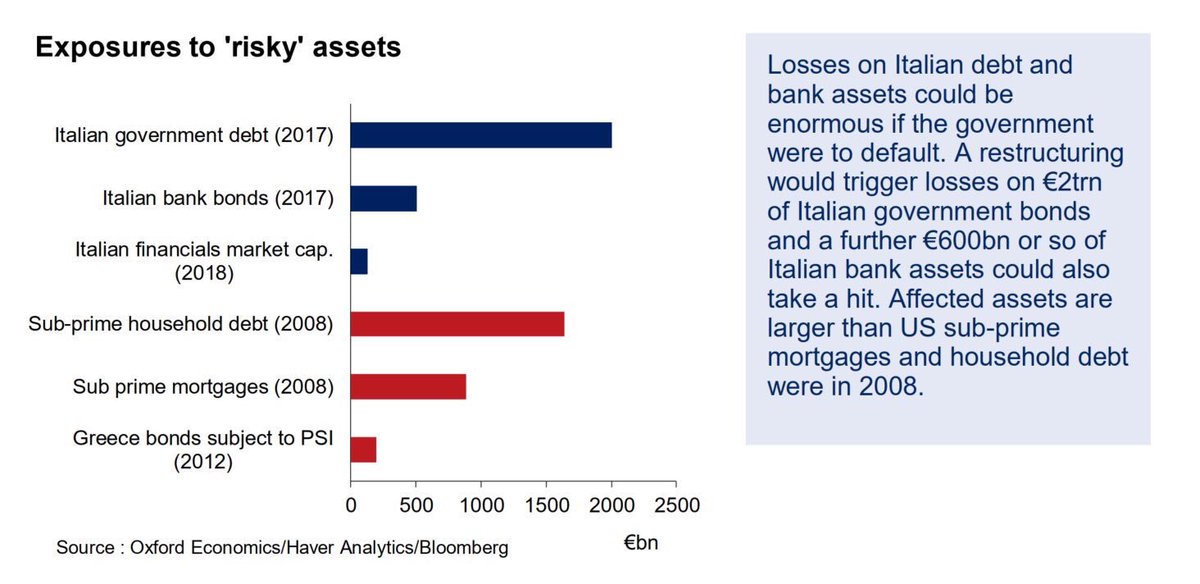 The "Synchronised Growth" Mirage Fades Away.
Synchronised growth was just synchronised debt based on one single bet: Low rates and weak US dollar forever.
Bye bye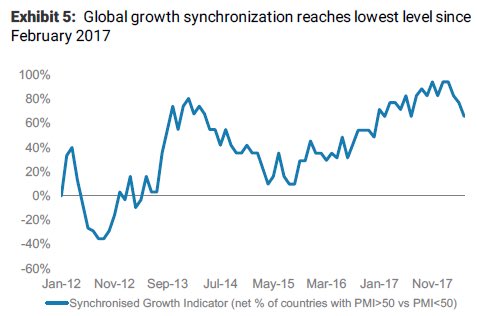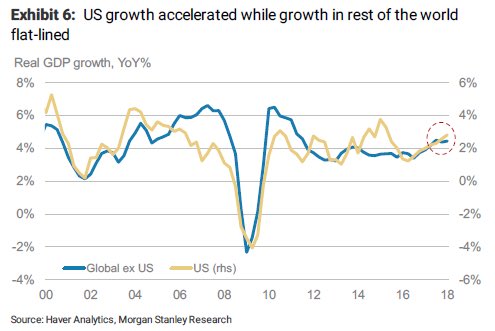 The real reason yld curve's flattening = Investors are betting it's not different this time. If this keeps up, Fed's likely gonna have to show their cards by late 3q-early 4q: Shoot the Hostage or not? Has USD begun betting "not" last couple wks? Cht @NordeaMarkets via @chigrl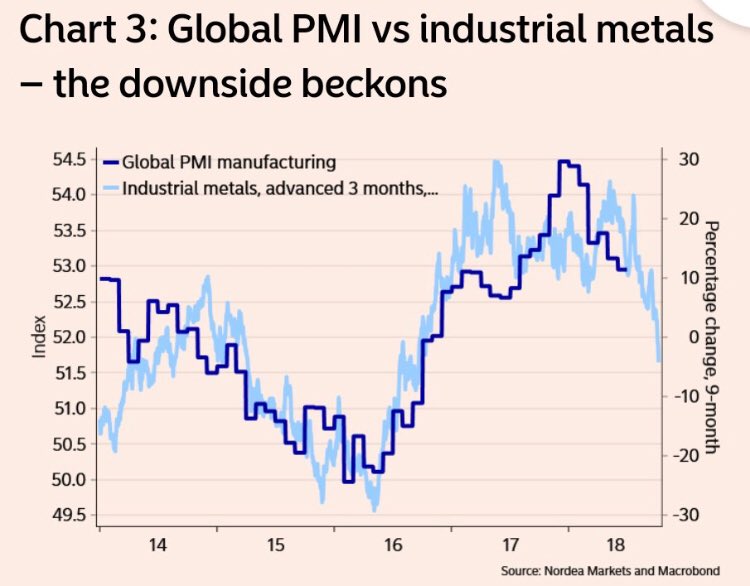 The situation is worse than it was in 2007. Macroeconomic ammunition to fight downturns is essentially used up. Debts have continued to build up over the last decade. They have reached such levels in every part of the world that they have become potent cause for mischief.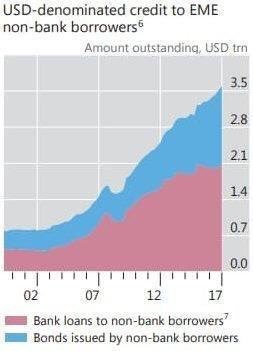 Morgan Stanley warns of weak EU banks earnings season in 2Q18 NII flat. Weaker ROTE. Core capital slightly down.
S&P 500 companies are on track to repurchase as much as $800 billion in stock this year, a record that would eclipse 2007's buyback bonanza.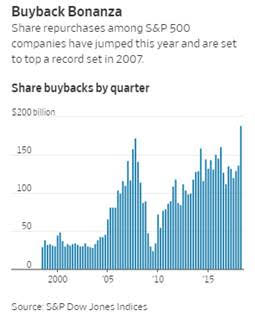 1,349 views