The spread between 3-month and 10-year Treasury notes has fallen below 10 basis points for the first time since 2007.
An inverted yield curve, where short-term yields are higher than their longer-term counterparts, is considered a reliable recession signal.
The Federal Reserve this week said the U.S. economy is still strong but is facing challenges from global weakness.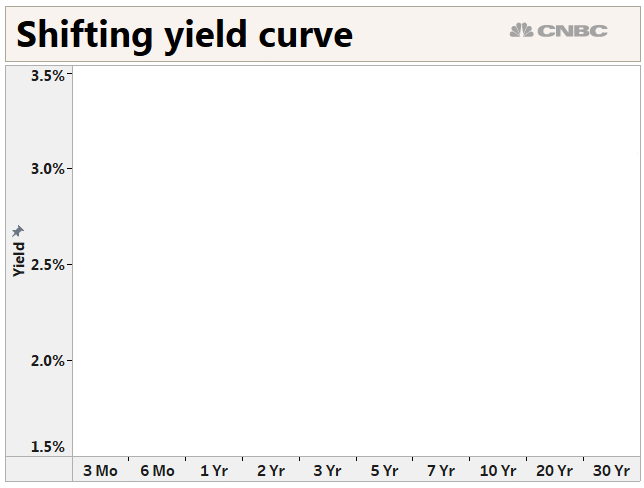 Federal Reserve Chairman Jerome Powell's assertion this week that the U.S. economy remains strong is facing a stern test from the bond market.
In fact, government fixed income yields are delivering, by one measure, a possible recession indication that hasn't happened since 2007
The spread, or yield curve, between the 3-month and 10-year Treasury notes just broke the longest streak ever of being above 10 basis points, or 0.1 percentage point. The two maturities were last below that level in September 2007, a run of 3,009 trading days, according to Bespoke Investment Group. In Thursday afternoon trading, the spread was just 5 basis points, or as close to inversion as just before the financial crisis. (The spread widened back slightly on Friday morning.)
www.cnbc.com/2019/03/21/a-key-recession-indicator-just-did-something-that-hasnt-happened-in-12-years.html
426 views