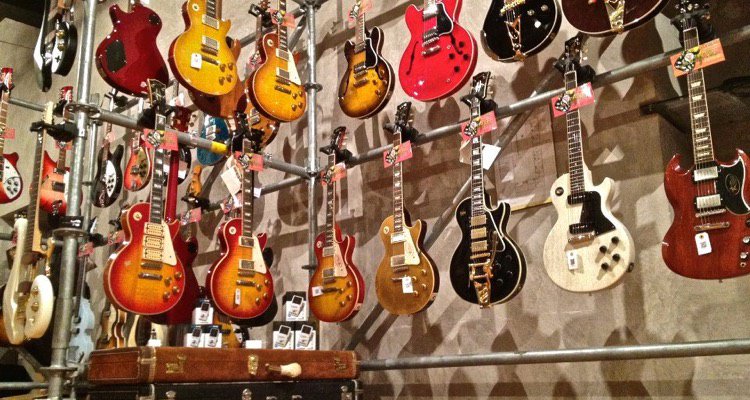 Gibson Guitar is now planning a serious workforce reduction to meet growing debt pressures.
As Gibson Guitar slides deeper into debt — and closer towards bankruptcy — some drastic cost-cutting appears imminent.   Earlier this month, the Nashville-based guitar maker started trimming jobs at its prestigious Custom Shop.  But according to sources tied into the broader operations realignment, a far greater reduction is ahead.
In total, Gibson is now planning a reduction that will amount to roughly 12-15% of its current workforce.  The sources noted that some layoffs may already be in motion, while pointing to a 'pretty aggressive schedule' to tighten the company's operational overhead.
+ February 16th: Gibson Guitar Faces Imminent Bankruptcy After 116 Years In Business
Gibson has several thousand employees, many of whom work in Nashville.  The company also employs a considerable workforce of subsidiary brands, all of which operate under the Gibson Brands, Inc. umbrella.
Epiphone is probably the best-known wholly-owned Gibson subsidiary, though other divisions include KRK Systems, TEAC, Cerwin-Vega, Stanton, Onkyo, Dobro, Kramer, Steinberger, Tobias, Echoplex, Electar, Flatiron, Slingerland, Valley Arts, Maestro, Oberheim, Baldwin, Sunshine Piano, Take Anywhere Technology, J&C Fischer, Chickering, Hamilton, and Wurlitzer.
Sources noted that all of those divisions are potentially subject to personnel reductions, likely during the fiscal second quarter (which starts in April).  "The pressure on [Gibson CEO] Henry [Juszkiewicz] is extreme right now," one source relayed.  "He's not getting a loan that size with the operational costs he's looking at."
www.digitalmusicnews.com/2018/03/07/gibson-guitar-bankruptcy-layoffs/