The junk bond markets and junk bond ETF's aren't looking too good…I wonder if this is the start of something big.
Junk-Bond Selloff Erodes Investor Optimism
The worst day of the year for junk bonds rattled credit-investor confidence as risk assets suffered in sympathy with slumping Treasuries and stocks. But most portfolio managers don't expect much more of a selloff.

The high-yield pain was most easily spotted in exchange-traded funds, the biggest of which dropped to the lowest since March.

"JNK chart looks like death. No way to win here, folks," DoubleLine Capital CIO Jeffrey Gundlach tweeted. JNK is the ticker for the SPDR Bloomberg Barclays High Yield Bond ETF, one of the biggest high-yield exchange traded funds.

The Markit CDX North America High Yield Index fell 0.43 percent as of 3:11 p.m. in New York.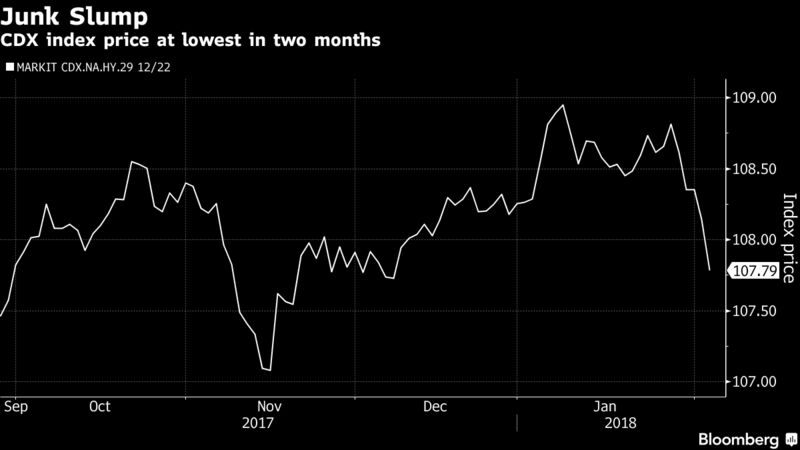 This only has data up to feb 1 but shows different grades of bonds and treasuries.
The higher quality stuff is moving up with treasuries but not much happening in junk. If the stock market keeps selling off though that should change

fred.stlouisfed.org/graph/?g=i4J2
Chart of the Day: Worst Stock + 10Y Treasury Weekly Return Since Feb. 2009
Mind The Stock/Bond Divergence—It's A Doozy!

Traders Are Asking If the Bond and Stock Selloff Is the Start of Something Big
791 views