Update: The BLS is basically just admitted it is all BS…"data collection in February was affected by the temporary closing or limited operations of certain types of establishments. These factors resulted in an increase in the number of prices considered temporarily available and imputed"

So take the following data with a pinch of salt (and no there's no conspiracy cover-up here at all to hide the pernicious effects of massive money-printing… that would be crazy talk).
And while you're ignoring the fact the BLS made all this data up, ignore this chart too…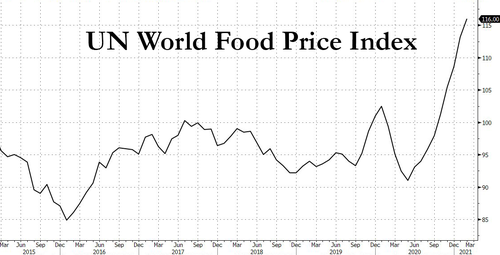 *  *  *
All eyes this morning are on consumer prices as we near the precipice of last year's collapse and the (artificial) explosion in year over year comps that the short-term collapse will create (temporarily, if The Fed is to be believed). February consumer prices rose at 0.4% MoM – the fastest pace since July, lifting the year-over-year price rise to 1.7% – the highest since Feb 2020…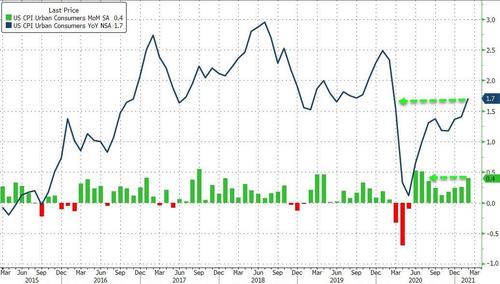 Source: Bloomberg
This is the ninth straight monthly advance in consumer prices.
However, core CPI disappointed, rising 1.3% YoY vs 1.4% expected as Used Car prices remain a big driver of YoY changes while Apparel and transportation services costs slide…
www.zerohedge.com/economics/us-consumer-prices-jump-fastest-pace-7-months-february
443 views