PLATFORMS WANT CENTRALIZED CENSORSHIP. THAT SHOULD SCARE YOU
IN THE IMMEDIATE aftermath of the horrific attacks at the Al Noor Mosque and Linwood Islamic Centre in Christchurch, New Zealand, internet companies faced intense scrutiny over their efforts to control the proliferation of the shooter's propaganda. Responding to many questions about the speed of their reaction and the continued availability of the shooting video, several companies published posts or gave interviews that revealed new information about their content moderation efforts and capacity to respond to such a high-profile incident.
This kind of transparency and information sharing from these companies is a positive development. If we're going to have coherent discussions about the future of our information environment, we—the public, policymakers, the media, website operators—need to understand the technical realities and policy dynamics that shaped the response to the Christchurch massacre. But some of these responses have also included ideas that point in a disturbing direction: toward increasingly centralized and opaque censorship of the global internet.
Facebook, for example, describes plans for an expanded role for the Global Internet Forum to Counter Terrorism, or GIFCT. The GIFCT is an industry-led self-regulatory effort launched in 2017 by Facebook, Microsoft, Twitter, and YouTube. One of its flagship projects is a shared database of hashes of files identified by the participating companies to be "extreme and egregious" terrorist content. The hash database allows participating companies (which include giants like YouTube and one-man operations like JustPasteIt) to automatically identify when a user is trying to upload content already in the database.
In Facebook's post-Christchurch updates, the company discloses that it added 800 new hashes to the database, all related to the Christchurch video. It also mentions that the GIFCT is "experimenting with sharing URLs systematically rather than just content hashes"—that is, creating a centralized (black)list of URLs that would facilitate widespread blocking of videos, accounts, and potentially entire websites or forums.
EXCLUSIVE: Google Leftists Panic About Leaks, Threaten Employment of Colleagues
Left-wing employees at Google are threatening the employment of their colleagues amid a panic about frequent leaks revealing political bias in the company's products and working atmosphere.
Leaked internal discussion threads from Google provided exclusively to Breitbart News show left-wing Google employees reporting one of their colleagues for alleged "leaks," while worrying about the legal implications of cracking down on a conservative at the company over his public complaints about working conditions.
The discussion took place last week on the "transparency and ethics" discussion group, from which the alleged leaker had recently been ejected – a failed attempt to stem the tide of leaks showing political bias at the tech giant.
Announcing the ejection of the alleged leaker, a Google employee wrote that vigilance about leaks was "especially important in light of the recent leaks that named our friends and colleagues in Breitbart and the Daily Caller."
"If you have any knowledge of someone else who definitely leaked from THIS group, be sure to report it at go/stop-leaks," wrote another Google software developer, referring to an internal messaging system for reporting potential leaks.
"I noticed a certain someone who leaked from this group still works here. Is that the new norm? Is there something specific that makes his leak okay? What's up with all this" wrote a different employee.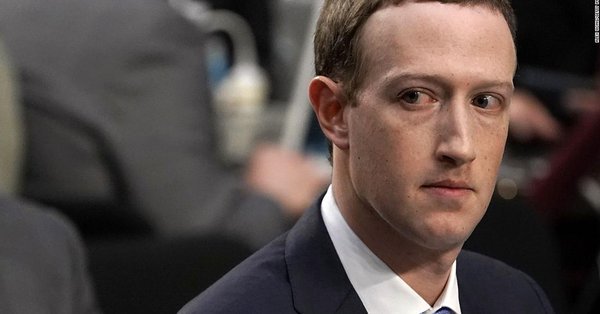 FEDS EYE ZUCK IN PRIVACY PROBE…

FACEBOOK tries burying more bad news on Mueller day…
While America was consumed with the partial release of an explosive report that has shaken the presidency and divided the nation, Facebook whispered some bad news: Millions of Instagram users' passwords were compromised in a data-security lapse.
This followed a massive security failure the company announced March 17, in which the passwords of hundreds of millions of Facebook users, and tens of thousands of Instagram users had been stored unencrypted on the firm's servers, open to employees.
On Thursday morning, as news broke about special counsel Robert Mueller's report on alleged connections between the presidential campaign of President Donald Trump and Russian election meddling, Facebook confessed to another huge incident of mishandling customer data.
The Menlo Park social media giant led by CEO Mark Zuckerberg, beset by scandal after scandal over privacy and other issues, put the news out in an update to a March 21 blog post.
1,056 views