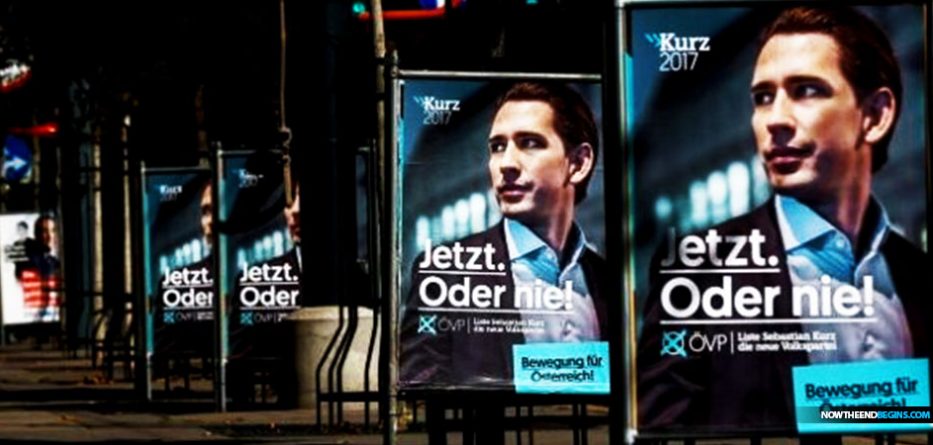 AUSTRIA SAID TODAY IT COULD EXPEL UP TO 60 TURKISH-FUNDED IMAMS AND THEIR FAMILIES AND WOULD SHUT DOWN SEVEN MOSQUES AS PART OF A CRACKDOWN ON 'POLITICAL ISLAM' THAT WAS DESCRIBED AS 'JUST THE BEGINNING', TRIGGERING FURY IN ANKARA.
EDITOR'S NOTE: Austria looked over at England where Muslim immigration is going to triple over the next few years to 13 million people, looked at the sky-high violent crime rate in London who has a Muslim mayor who is very soft on Islamic crime, and they decided they didn't want that to be their future. Muslims are one of the only people groups who refuse to assimilate into the society of their host country, demand sharia courts as they have successfully done all over the UK, and one day you wake up to find you are a minority member in your own birth country. How do you stop it? You identify and shut the mosques where political radicalization is going on, and you begin deporting the radicals. Well done, Austria, hopefully other nations across Europe will follow your lead. 
Chancellor Sebastian Kurz said the government is shutting a hardline Turkish nationalist mosque in Vienna and dissolving a group called the Arab Religious Community that runs six mosques.
His coalition government, an alliance of conservatives and the far right, came to power soon after Europe's migration crisis on promises to prevent another influx and clamp down on benefits for new immigrants and refugees.
In a previous job as minister in charge of integration, Chancellor Kurz oversaw the passing of a tough 'law on Islam' in 2015, which banned foreign funding of religious groups and created a duty for Muslim societies to have 'a positive fundamental view towards (Austria's) state and society'.
'PARALLEL SOCIETIES, POLITICAL ISLAM AND RADICALISATION HAVE NO PLACE IN OUR COUNTRY,' KURZ TOLD A NEWS CONFERENCE OUTLINING THE GOVERNMENT'S DECISIONS, WHICH WERE BASED ON THAT LAW. 'THIS IS JUST THE BEGINNING,' FAR-RIGHT VICE CHANCELLOR HEINZ-CHRISTIAN STRACHE ADDED.
Ankara quickly denounced the move, and Turkey's presidential spokesman Ibrahim Kalin said on Twitter: 'Austria's decision to close down seven mosques and deport imams with a lame excuse is a reflection of the anti-Islam, racist and discriminatory populist wave in this country.'
Interior Minister Herbert Kickl of the far-right Freedom Party (FPOe), the junior partner in Austria's coalition government, said: 'The circle of people possibly affected by these measures – the pool that we're talking about – comprises around 60 imams.'
Kickl was referring to imams with alleged links to the Turkish-Islamic Cultural Associations (ATIB) organisation, a branch of Turkey's religious affairs agency Diyanet. The interior minister added that the government suspects them of contravening a ban on foreign funding of religious office holders.
The ministry said 40 of them had an active application for extending their residency and that a number of these had already been referred to immigration authorities, where a process for expelling them was underway. Once family members were taken into account, a total 150 people risked losing their right to residence, Kickl told a Vienna press conference.
Seven mosques will also be shut after an investigation by Austria's religious affairs authority sparked by images which emerged in April of children in a Turkish-backed mosque playing dead and re-enacting the World War I battle of Gallipoli.
'Parallel societies, political Islam and radicalisation have no place in our country,' said Chancellor Sebastian Kurz of the ruling centre-right People's Party.
The photos of children, published by the Falter weekly, showed the young boys in camouflage uniforms marching, saluting, waving Turkish flags and then playing dead. Their 'corpses' were then lined up and draped in the flags. The mosque in question was run by ATIB. source
Views: