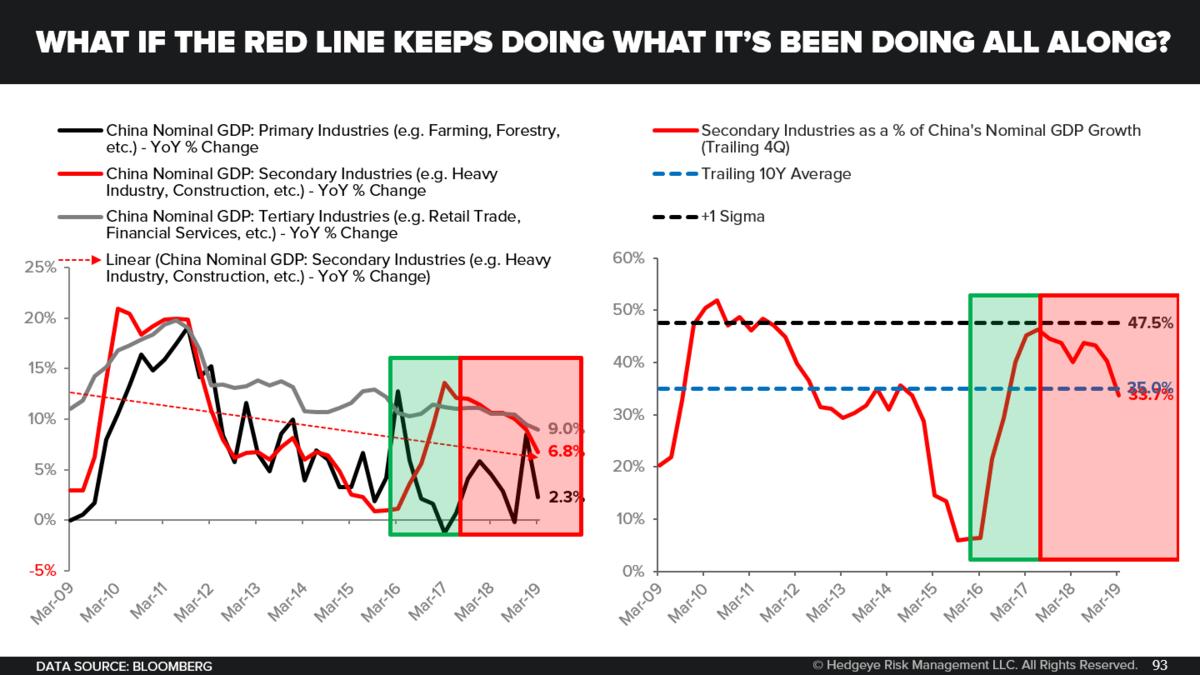 As you can see in today's Chart of The Day (slide 93 in the Q2 Macro Themesdeck), China's Secondary Industries (Heavy Equipment, Construction, pseudo "empty cities", etc.) slowed to 0% growth, TWICE, in the last decade:

During the Great Financial Crisis and
During the Deflationary Slowing of 2016

After the 2nd #ChinaSlowing to 0% growth (2016), the PBOC provided the biggest monetary stimulus in the history of China (yep, that's a long history!).
app.hedgeye.com/insights/76135-chart-of-the-day-forget-trade-deals-what-if-china-s-economy-keeps-slowing?type=macro
588 views