via @TaviCosta:
All previous declines from cyclical highs led to recessions.
Confidence leads the way.
History doesn't repeat itself, but it often rhymes.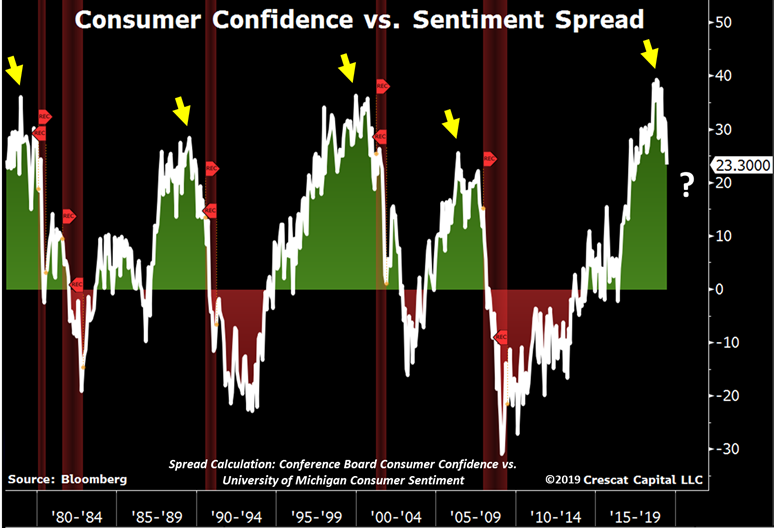 via @Not_Jim_Cramer:
ISM New Orders – Inventory Spread leads the overall Composite by 3 to 6 months and currently suggests this slowdown will be the worst since 2008.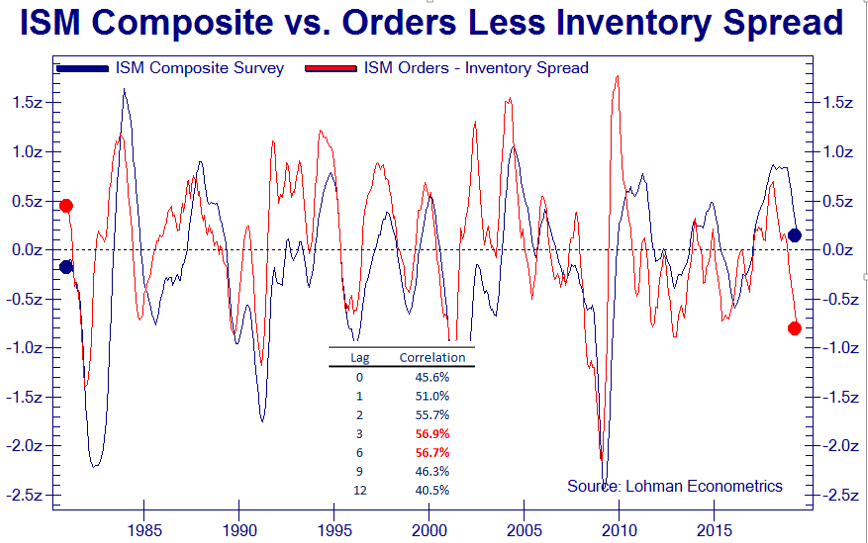 via @crescatkevin:
The fire hose of cycle-ending macro data continues.
Note the late-cycle turn in the Conference Board's Jobs Hard to Get Index.
Historically such a move coincides with asset bubbles bursting and precipitates recession.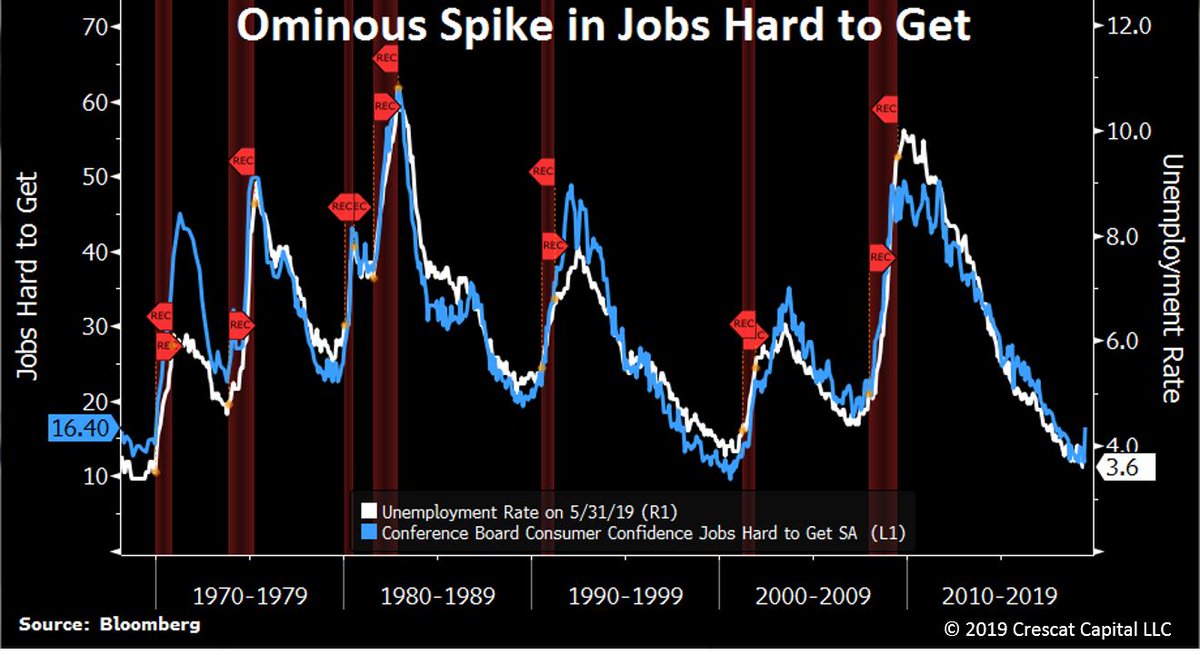 768 views