via businesscycle:
Stealth Slowdown Unfolding
As the chart shows, real personal income and consumer spending growth are both in cyclical downturns.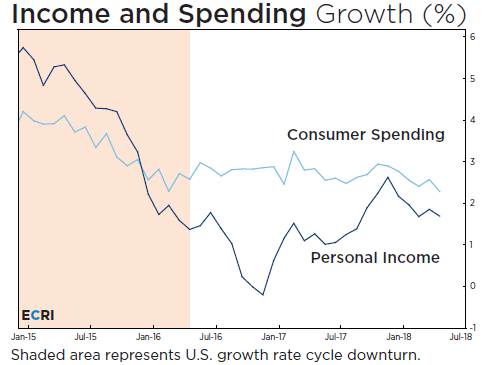 Contrary to the notion of a "strengthening" economy, consumer spending growth has fallen to a 4 ¼-year low, as personal income growth continues to undershoot spending growth.
The consumer — which makes up about 70% of the economy — is getting hit with a six-year highs in inflation, so real wages are actually lower than a year ago.
The chart also shows that the income shortfall relative to spending is increasing, and since 2015 the cumulative shortfall is over 1% of GDP. Necessarily, that gap is financed by consumers taking on more debt.
564 views