Dallas Fed President Robert Kaplan says the fourth-quarter economy is 'weak'
Dallas Fed President Robert Kaplan expects fourth-quarter growth to be "weak" as business cut inventories due to trade concerns.
Kaplan tells CNBC that growth should rebound to 2% in 2020 as the impact of inventory cuts subsides.
He also says current interest rate policy is "in the right place."
Dallas Federal Reserve President Robert Kaplan expects U.S. economic growth to slow substantially in the fourth quarter because businesses worried about the trade war are cutting their inventories.
"We think the fourth quarter is going to be weak," Kaplan told CNBC's Steve Liesman during a live interview on "Squawk Box."
The central bank official attributed the anemic growth level to "deglobalization" in the form of tariffs the U.S. and China have levied against each other in their trade war.
While Kaplan did not put a specific level where he thinks GDP gains will fall, gauges from the New York and Atlanta Fed are estimating rises of 0.7% and 0.4% respectively. CNBC's own Rapid Update measure of economist expectations puts the number closer to 1.5%. Kaplan said the inventory reduction is probably cutting half a point off GDP.
Uncertainty over future conditions is at the center of the low expectations.
Recession Almost Reaches the U.S.: Bloomberg
Recession is very close to the U.S. In fact, it couldn't be closer. Mexico is now technically in recession.
"Consumer confidence declined for a fourth consecutive month, driven by a softening in consumers' assessment of current business and employment conditions,"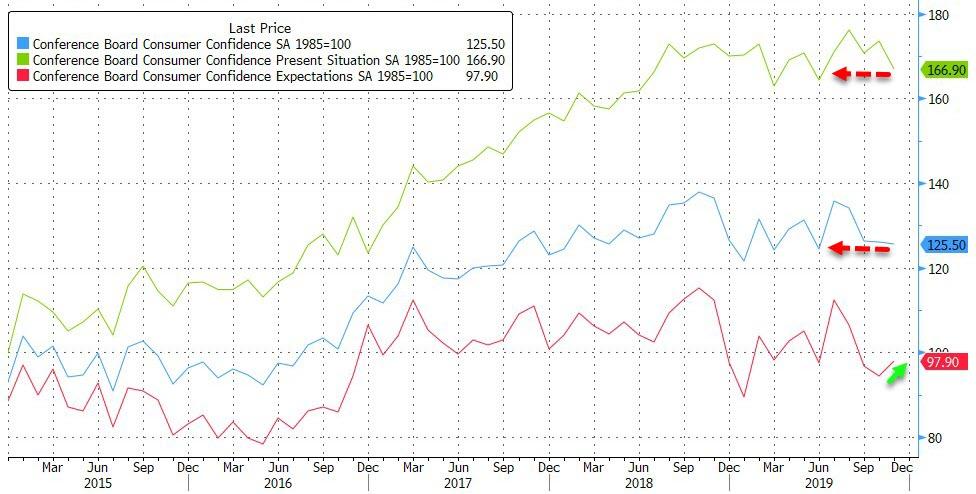 512 views