by Umar Farooq


The next housing collapse is on the horizon. Eventually, home prices must return to normal levels. As can be seen in the chart below home prices are above the pre-crisis levels. The housing bubble has blown above 2007 highs and this indicates that a correction is around the corner.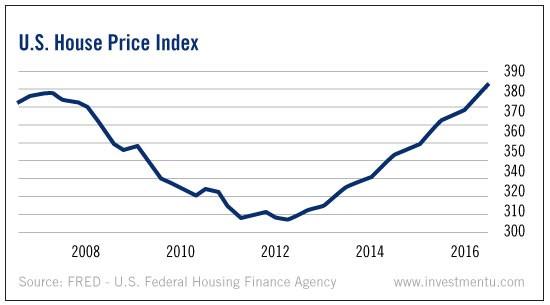 Source: seekingalpha
A rock-bottom interest rate is the main culprit behind the housing bubble resurgence. It's spurred sales and pushed home prices above pre-crisis levels. But now, the Fed is slowly turning off the cheap money tap. The new housing bubble can't be sustained as cheap debt disappears. Buyer demand will fade. And this is just one reason to be cautious.

On the other hand, the affordable housing crisis has reached new milestone. The economy's improvement after the housing crash created new buyer demand for housing. Simultaneously, incomes rose slowly, and affordable housing inventory did not match the demand. This combination inevitably drove home values higher. And as of late 2016, affordability worsened further as interest rates began their post-election climb from historic lows.



Source: therealdeal
Divergence between low and high-end housing markets in the U.S. became more pronounced by the end of last year despite signs of stabilization in the luxury sector.


Source: Victor Xing
On one end of the spectrum, high-end properties' on-going struggle with supply glut was not an isolated event as luxury homes in New York, Boston, Houston, Aspen, and parts of California came under pressure, and a few common catalysts were noted by sector participants:


At the same time, buyers in the ultra-competitive low-end market are facing persistent supply shortages.

In short, the buildup in high-end housing and supply constraint in the low-end sector are two sides of the same coin. Growing income inequality is compelling workers to fight over the limited supply of low-cost housing, and expected demand for premium housing was temporarily met by foreign buyers and renters (which is now under pressure). Given current valuation and the lack of affordability, it will be difficult for domestic buyers to "step up" to fill the void left vacant by foreign demand, thus illustrating the risks of a housing bubble that is soon going to burst. The next housing crash is going to create great buying opportunities. Now is the time to prepare for that and try to avoid the destruction of your savings by this housing bubble in the meantime.