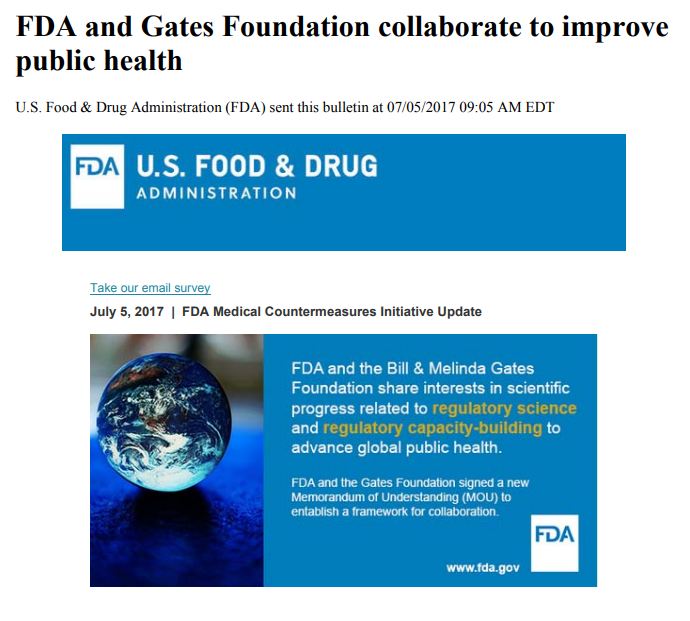 The FDC has given full approval to Gates's Vaccines because it has been under tremendous political pressure to do so. Even CNBC reported that "Federal health officials had been under mounting pressure from the scientific community and advocacy groups to fully approve Pfizer and BioNTech's vaccine ever since the drugmakers submitted their application to the agency in early May. The companies submitted a Biologics License Application, which secures full approval, to the FDA on May 7 for patients age 16 and up."
Meanwhile, in London, an investigation has revealed that the Bill & Melinda Gates Foundation are the primary funders of the UK's Medicine & Healthcare products Regulatory Agency just as they are if the FDA in the United States. The SEC has done absolutely NOTHING about insider information since Gates is also a MAJOR shareholder in Pfizer / BioNTech mRNA. There are reliable medical organizations opposing these vaccines despite the approval by two regulatory agencies that are taking money from Gates which only introduces conflicts of interest and potential corruption. The CDC report on deaths shows that NOBODY has died of COVID, it has acted as the flu does and the two groups where the deaths take place are those overweight and with disbeates. So why are they insisting upon vaccinating children?
I have not been against vaccines and have taken the flu shot. But this is seriously different. When government agencies are taking money from Gates who is an open advocate of depopulating the world, this just does not smell right. The FDA has NEVER approved a completely new type of medicine in less than one year which raises serious questions about corruption. The average time it takes to get approval from the FDA is 12 years!
Any news organization that simply cheers the FDA and Gates is failing humanity and their own families.