Free Vacations, $100,000 Discounts: Homebuilders Get Desperate… 
(Bloomberg Businessweek) — Ram Konara, a real estate broker in suburban Dallas, is raking in freebies this year: trips to Lake Tahoe and Santa Barbara in California, Cabo San Lucas in Mexico, and a dude ranch in Wyoming. The homebuyers he represents are cashing in, too. They're winning price cuts of more than $100,000, on top of free upgrades such as media rooms, cabinets, and blinds.
This generosity flows from increasingly desperate homebuilders. Hot markets are cooling fast as interest rates rise. In the great housing slowdown of 2018, shoppers are reclaiming the upper hand, after years of soaring prices that placed most inventory out of reach for many families. "Everybody is hungry for the buyers," Konara says.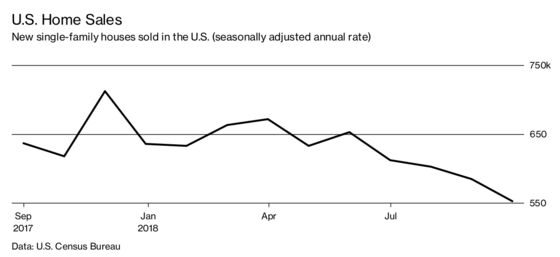 From builders' perspective the news is discouraging. New home purchases tumbled in September to the weakest pace since December 2016. Sales of previously owned homes dropped for a sixth straight month, the worst streak since 2014. Homebuilding stocks have lost more than a third of their value this year. Of course, rising wages may help put more houses in reach. Starter homes are still in demand, and some smaller, more affordable markets such as Columbus, Ohio, and Grand Rapids, Mich., remain as strong as ever. But the shift is especially striking given the robust U.S. economy.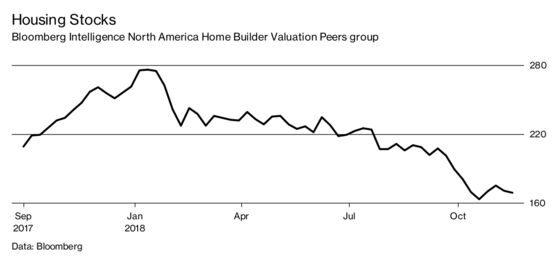 The Extravagant Estate in California That Sold for 50% Off…
A massive compound that has been described as one of California's most extravagant homes has sold at auction for $22.4 million, less than half its original listing price.
Perched on the crest of the Palos Verdes Peninsula in Rolling Hills, a luxury gated city 27 miles south of downtown Los Angeles, Hacienda de la Paz packs 9 bedrooms, 25 bathrooms, an 18th century style neoclassical ballroom and a Moorish hammam with handcrafted ceilings and imported marble into its 51,000 square feet. On 7.4 acres, the estate also includes indoor and outdoor tennis courts and pools, equestrian trails, a wine cellar, a six-car garage and a bocce court, according to the listing.
The seller, former frozen food executive John Z. Blazevich, spent 17 years building the compound and then still more years trying to sell it, The Wall Street Journal reported. It originally listed for $53 million in 2013, making it the most expensive home in the area by a very large margin. Mr. Blazevich could not be reached.
Economists Predict: 2020 Recession… 
Economic growth pops in 2018, boosted by tax cuts, but those benefits should fade in 2019 and growth will get back to its longer-term pace of near 2 percent.
A group of 10 economists, including the Fed, have an average forecast of 2.4 percent for 2019, according to a CNBC survey.
Three big factors are behind the slower growth — fading impact of tax cuts, trade wars and tariffs and the Federal Reserve's rate-hiking policy.
Economists do not see a recession until 2020, at the earliest.
Here's what 13 experts are saying about the next recession from CNBC.
Juiced by tax cuts this year, the economy's performance peaked in the second quarter and is expected to increasingly lose steam in 2019, with growth slowing to a crawl and a recession looming.
1,128 views