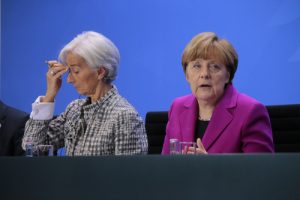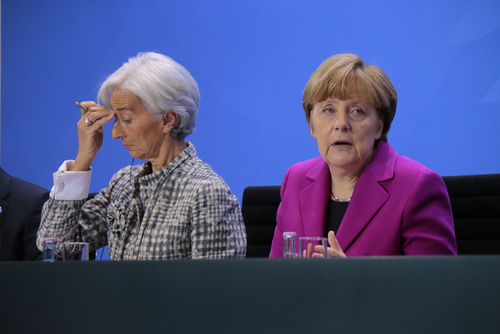 According to a recent survey conducted by the Institute for Economic Research (Ifo), German companies plan to reduce investments by 50% this year due to the lingering effects of the coronavirus. In fact, 28% of companies reportedly already canceled investments. The manufacturing sector, the heart of the German economy and therefore the entire Eurozone, purportedly plans to cut back projects and future investments by 64%, and 32% reported that they have already canceled business ventures entirely.
The coronavirus cannot account for the toll on German manufacturing, as 2019 was the worst year for that sector in a decade. In February of this year, the Financial Times reported that ECB President Christine Lagarde said low rates and inflation "significantly reduced the scope for the ECB and other central banks worldwide to ease monetary policy." This was in February when the main concern was the US-China trade war, as Germany imports 9.4% of intermediate goods from China.
Chancellor Angela Merkel wants to pump $146 billion USD ($130 billion euros) into a stimulus package, while of course designating $56 billion USD of those funds to further the climate change agenda. The German economy already shrank by 2.2% in the first quarter. Merkel recently announced that she will "absolutely not" run for a fifth term, meaning she will leave her mess for the next person to clean up.
Views: