Q: How come socialists never seem to start out from a successful socialist background? t.co/ltjPfHuApe

— David Webb (@davidwebbshow) July 2, 2018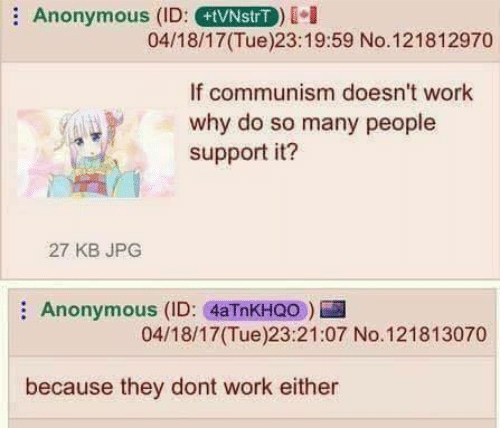 HMM: Nicaragua's bloodshed is worse than Venezuela's. Where's the international uproar?
When there are so many leftwing brutes to choose from, it's inevitable that some will get more attention than others.
SCENES FROM WEIMAR LATIN AMERICA: Venezuela's inflation hits more than 40,000% as everyone dumps its currency 'like a hot potato.'
Economists point out that Maduro runs the unorthodox policies they say have pushed the country into economic crisis. The socialist leader has repeatedly refused international aid to Venezuela.

"It's internal," Hanke said. "Government spending continues to accelerate and the sources of revenue start drying up."

The government has defaulted on a majority of their outstanding bonds, which economists estimate add up to about $60 billion. Foreign exchange reserves have fallen by about $2.5 billion in the last three months, according to analysis by Capital Economics.

As state-run oil industry PDVSA falls apart, economists say a rise in global oil prices is adding to the pain. Brent crude oil is up more than 64% this year. And as President Donald Trump cracks down on Iran via zero-tolerance oil sanctions, the international benchmark has rallied more than 8% this week.

Production at PDVSA — which accounts for 95% of export earnings in the country and a quarter of gross domestic product — was cut in half from January 2016 to January 2018, according to the US Energy Information Administration. And as the crisis deepens, operations are continuing to wane.
Venezuela began its "experiment" with Bolivarian Socialism when crude oil was about $17 per barrel. Now it's closing in on $80. And the country is broke, teetering on being a failed state.
That's some awfully bad luck.
Students Love Socialism… But Can't Define What It Is
948 views