via @Trinhnomics:
We know: a) Asian trade were gang-buster up until Nov 2018 b/c of

US demand & front-loading; b) But Asian trade & IP started to lose steam rapidly in 2019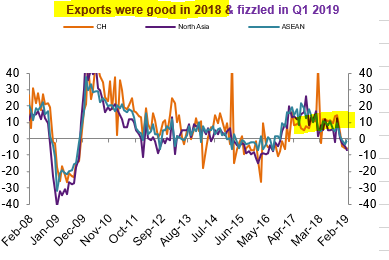 As the US is the largest economy in the world & also the largest customer for China (& key for other countries), what Asian exports, Americans import. Okay, let's look at US imports in 2018 – amazing growth thanks to

demand + front-loading on expectations of higher tariffs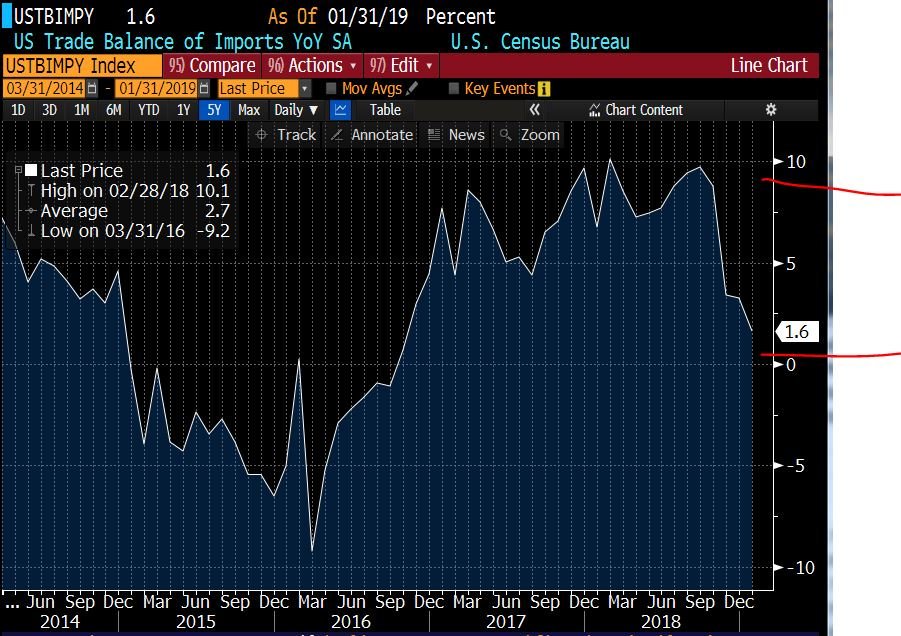 Don't have US Q1 GDP but know that US imports

& know that Asian exporters

, so: a) Demand for Asian goods from the US is down

due to large inventory build-up due to expectations so the front-loading impact is going in reverse; b) US inventory draw-down needs to happen 1st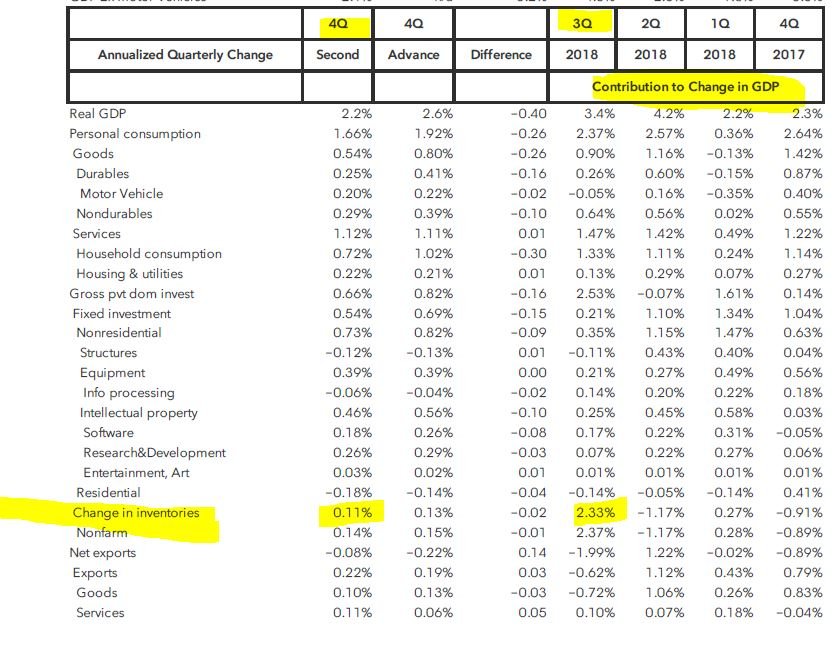 So US demand matters but we have a clue of US demand before US data is released from Asia. So wut does Asian data tell us about US demand in Jan+Feb '19: a) China exports to the US -16% YoY; meaning US imports fell -16% from China; b) Chinese import of American goods -34%YoY


Asian trade data tells us not just Asian demand but also US demand in Q1 2019, which means that: a) 2018 growth paid back in 2019 & it was superficially inflated by inventory build-up; b) US growth impacted by inventory draw down & Asian IP weakened by excess supply &

demand.
Here is a chart that tells u growth activities globally (manufacturing PMI): a) EU activity is weakest – deep in contraction; b) China also contracting but by less (March PMI next wk); c) US growth best but not immune & so will come down w/ Asian + European weakness. Q1 ugly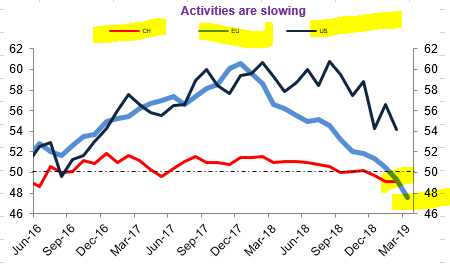 Here are some details of US real growth annualized QoQ: a) Grew 2.2% QoQ SAAR & 3.0% YoY (Q4 2019 vs Q4 2018); GDP peaked in Q2 2018; b) Consumption solid at 2.5% but slowing c) Private investment slowed to 3.7% vs 15.2% in Q3; d) Imports were massive in H218 so'll slow in H119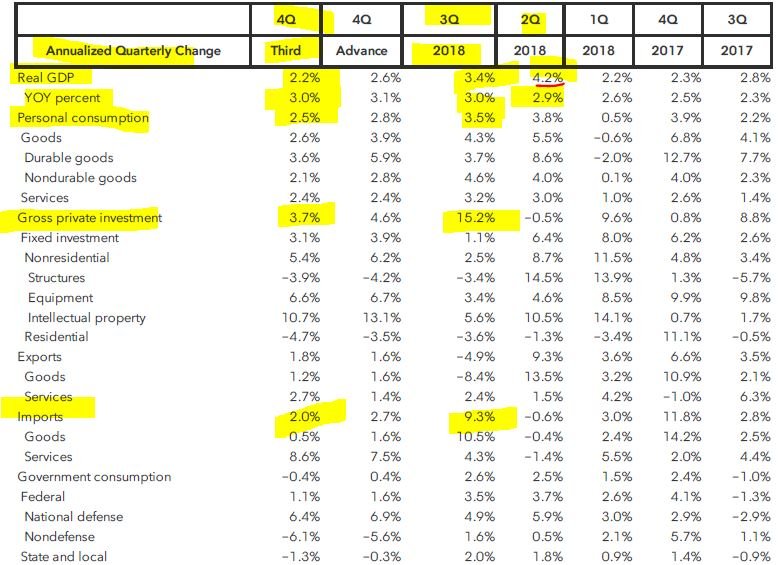 563 views