by Jim Quinn
30 year mortgage rates are at seven year highs. I refinanced at 3.25% years ago. Now rates are at 4.75% and rising.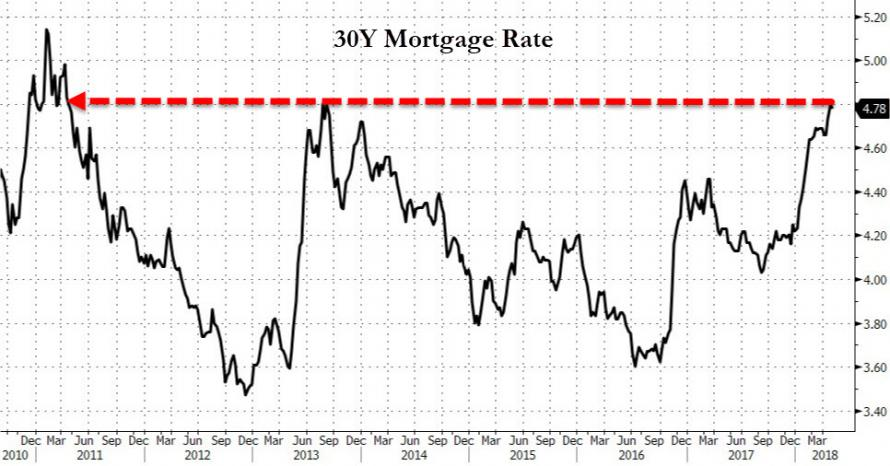 Remember the housing bubble that burst from 2006 through 2012? Well, home prices nationally are now about 10% higher than the 2005 bubble peak.
Meanwhile, real wages have stagnated and rising energy and food prices are sapping discretionary spending.
Rising mortgage rates, highest home prices in history, and a tapped out consumer. I wonder what happens next?
785 views