from John Wilder at Wilder Wealthy Wise.
"The Mandela Effect has been an Internet meme for almost a decade. It's always been called that." – The X-Files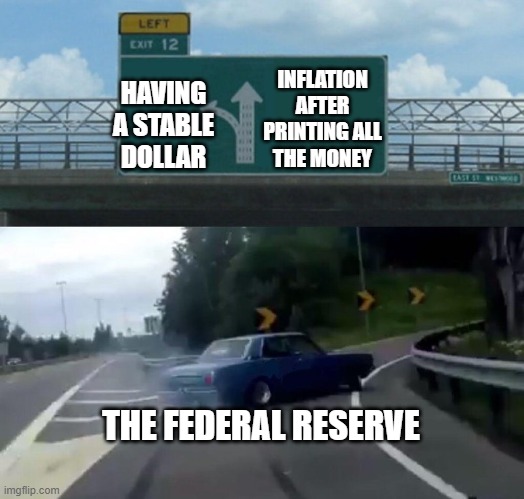 Where does the Federal Reserve keep inflation?  In debasement.
What is a meme?  In general, a meme is like a bit of cultural information.  It's an idea that spreads virally.  What are some examples?
"All men are created equal." It's an idea that no one believes in literally, because it's not true.  But it does carry the idea that we should all have the same rights, citizen and elected official alike.  Even though we know that's not true, either.
"Taco Tuesday."
"One man, one vote." Again, another idea that is so deeply bored itself into most minds that we don't even question if there are some people that shouldn't
"Never deduct a loss carryforward in a tax year when the alternative minimum tax applies." Well, everyone knows that, right?
"Violence never solves anything." Ahh, World War II was won with Nerf® rifles?
The list makes it quite clear:  memes don't have to be true to spread and no one should ever take tax advice from me.  What memes do have to be is simple and compelling.  This is why this particular meme was so popular back in 2014: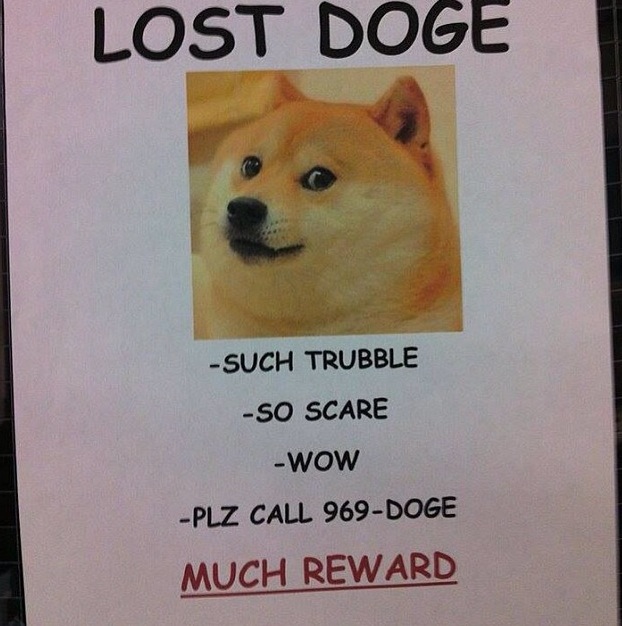 So that's what an elected lord and chief of state in several Italian city-states, notably Venice and Genoa looks like!
Doge was and is funny.  It's simple.  It's stupid.  Almost anyone gets it.  The idea stays with you, and, in 2014 Doge was the rage.  Sure, in 2020 there were plenty of memes about quarantine, but those were all inside jokes.
Back to 2014:  Bitcoin was still in the early stage, and numerous people used the same idea to come up with a huge variety of alternative crypto offerings, most of which are worth zero now.  One alternative was the Dogecoin, a cryptocurrency based on the Doge meme.  It was done as a joke.  Recently, though, Dogecoin spiked up in value.  The current market value of all existing Dogecoin?
Over $7 billion.  I'm not making that up.  Dogecoin, a crypto based on a joke, is worth more than Uzbekistan.  It had a huge jump recently.  Why?  Elon Musk made a joke about it.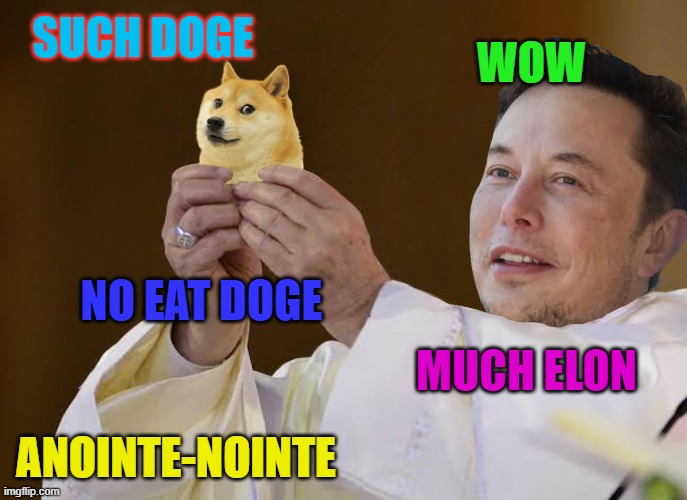 Elon is like Superman® – but every Monday evening he trades Bitcoin.  That's his crypto-night.
So, that's one data point.  Here's another.  This is from the Wall Street Journal®:
Michael Levy was scrolling Twitter last September when he noticed someone mention something that he wanted to know more about. What is NBA Top Shot? He wondered.

This platform to buy, sell and collect officially licensed video highlights was months from becoming a market that would captivate and mystify basketball fans, cryptocurrency enthusiasts, sneakerheads, pandemic day traders and thousands of people stuck at home. But it wasn't long before Levy texted his friends: "This could be big."

He [Levy] was so convinced that he decided to spend $175,000 over the next six months on digital trading cards. They are now worth $20 million.  Levy is one of the biggest winners of a manic new market that true believers say is the future of collecting and skeptics call a slightly absurd form of speculation.
That second data point was clear to me.  Unless Levy is money laundering for the mob, there is only one logical conclusion:   Money is a meme.  There is no other logical reason for a video clip to be worth $20 million unless it shows Jesus and Jimmy Hoffa riding the Ark of the Covenant.
I had been playing with the idea that money is a meme recently.  Historically gold and silver were the currencies of choice, possibly because when the Hittites traded with the Aztecs there weren't enough computer servers to validate a blockchain, and the Hittites weren't big fans of Michael Jordan, so they couldn't trade NBA® clips, either.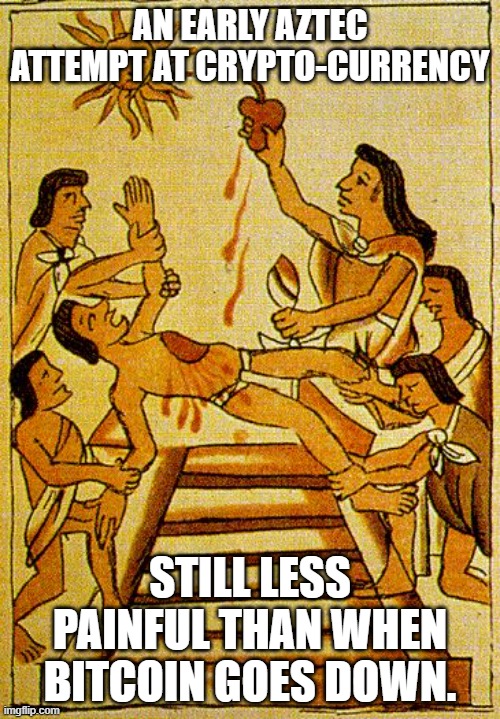 Little known fact:  the Aztecs worshiped a salted baked bread god called Pretzalcoatl.
Nope.  They had to settle for the original meme, which is a little bit heavier than the data.
It was a lot, lot later that the Romans invented their own particular meme:  they took the silver out of their money and started making it out of Chinesium – you know, that mystery metal you get with cheap stuff from China?  To substitute for making crappy coins, they had to make a lot of coins, thus creating the meme of inflation.
Why I'm concerned about inflation is this:  collectively, we as a nation believe inflation into existence just like a cartoon version of Santa Claus.  Right now, money is sitting in huge pots everywhere.  As soon as people start believing in inflation?
They'll buy stuff.  Any stuff.  They'll want to turn their cheap money into something that isn't losing value day after day and it will flow like quicksilver through the economy.  One story from Weimar Germany during their inflation mentioned a person who bought bedpans.
Why bedpans?  It was better than hanging on to the German Mark.  At least it was worth something.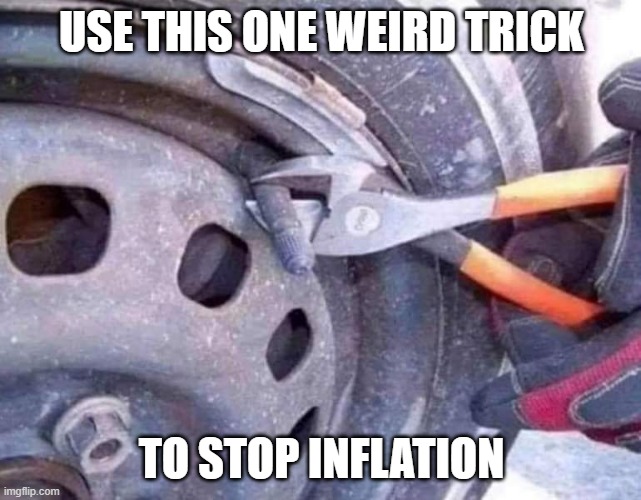 Apple® is doing a great job to help the economy – they've already adjusted their prices for the next 15 years of inflation.
Inflation isn't a big thing, until it is, until we collectively believe it's a problem – as soon as the meme takes hold?
Wow.  Much moneys.  Much smalle.  Sad.
Disclaimer:  John Wilder is an Internet humorist who is much better at writing dank memes than predicting the economy and is not a registered financial advisor.  Be responsible for your choices.      
1,174 views