via sentimentrader
Two weeks ago, options traders pressed their bets, pushing speculative activity to a record high.
And they just keep pressing.
Last week, call buying to open as a percentage of all NYSE volume hit a record that had been set just the prior week. Even more telling, traders are not willing to cap their potential gain by selling calls to open, either. The number of contracts being bought to open versus sold to open is skyrocketing,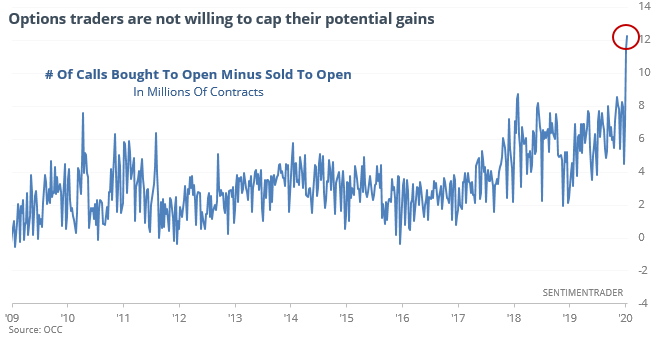 All of this is not being offset by hedging activity, as our Option Speculation Index continues to climb as well. This kind of behavior has rarely ended well for the speculators.