You can see the chart they are talking about right here, and it clearly shows that each of the last three recessions coincided with the bursting of an enormous corporate debt bubble.
What Trumpian Boom? Q1 Manufacturing Output Fell At 1.1% Annual Rate
Manufacturing output fell at a 1.1 percent annual rate in the first quarter, the worst performance since late 2017.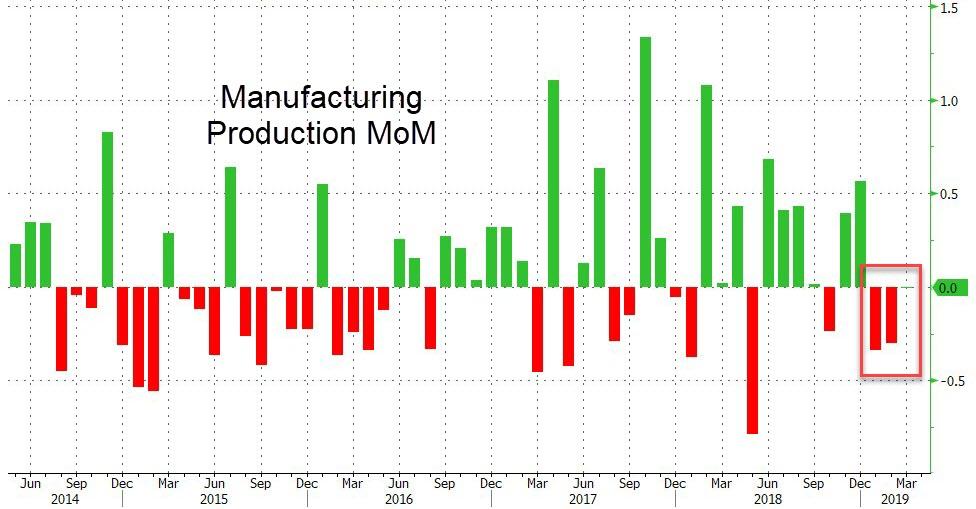 What Retail Recovery? Malls Still Bleeding Profusely
U.S. retailers have already closed 5,994 stores so far this year, compared with 5,864 closures for all of last year, according to Coresight Research. The net store closings, or the number of closings minus openings this year, stands at 3,353.
What Trumpian Boom? Q1 Consumer Durable Goods Production Has Collapsed At 15% Annual Rate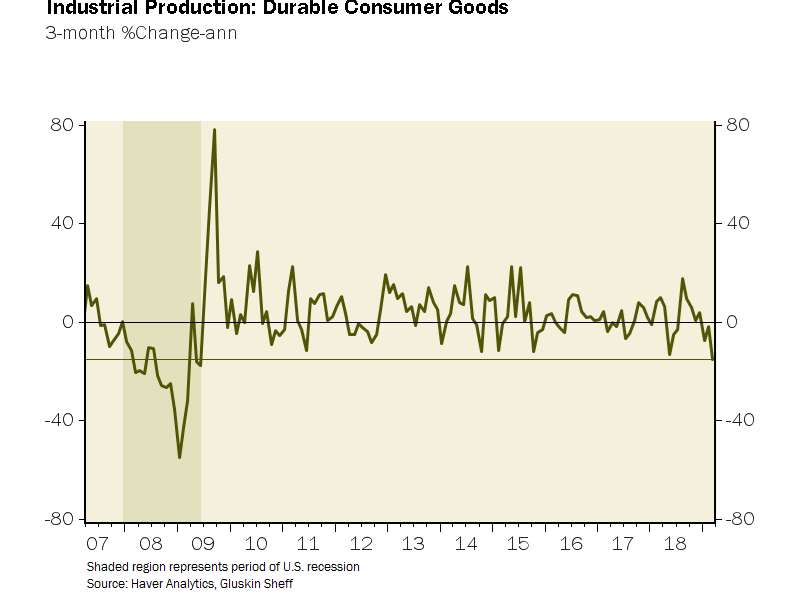 German Manfuacturing Collapse: "Awful" Industrial Orders Plunge Most Since Financial Crisis
On an annual basis, the collapse was almost unprecedented, with the 8.2% drop matching the worst since the global financial crisis.
777 views