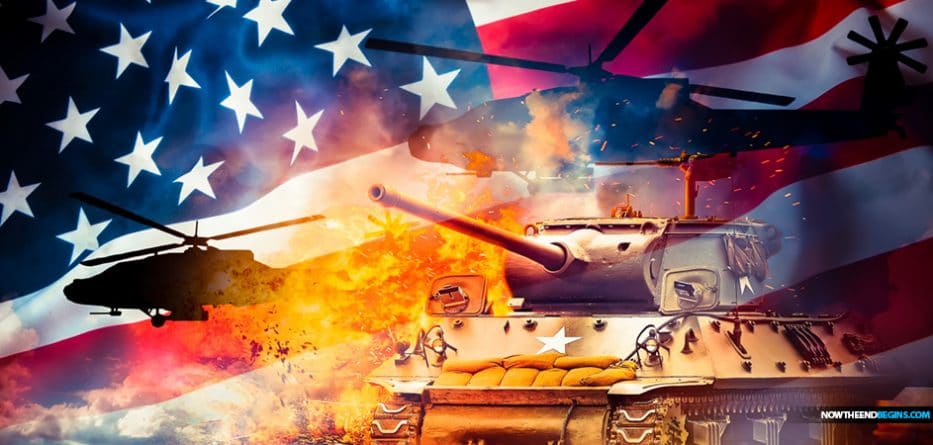 The strategic American military system for moving troops, weapons, and supplies over long distances has decayed significantly and needs rapid upgrading to be ready for any future war with China or Russia, according to a report by the Pentagon's Defense Science Board.
When Barack Obama stepped down as commander-in-chief of the United States Armed Forces, he left the military in a big, fat ol' mess. In fact, more than half of troops surveyed in the latest Military Times/Institute for Veterans and Military Families poll said they have an unfavorable opinion of Obama and his two-terms leading the military. About 36 percent said they approve of his job as commander in chief.
Their complaints included the president's decision to decrease military personnel (71 percent think it should be higher), his moves to withdraw combat troops from Iraq (59 percent say it made America less safe) and his lack of focus on the biggest dangers facing America (64 percent say China represents a significant threat to the U.S.)
So is it any wonder that US military logistics are in the disarray that the Pentagon tells us today that they are? Perhaps we should be grateful they function at all.
Pentagon: Military Logistics System Not Ready for War With China or Russia
FROM WASHINGTON FREE BEACON: A special task force on survivable logistics evaluated the military's current airlift, sealift, and prepositioned equipment and supplies and found major problems with supporting forces during a "high-end" conflict.
"Since the end of the Cold War, the United States has not fought an adversary capable of the catastrophic disruption of military supply chains and deployment of personnel and materiel," an unclassified summary of the report states.
"AS A RESULT, THE JOINT LOGISTICS ENTERPRISE HAS SUFFERED NEGLECT AND CHRONIC UNDERFUNDING RELATIVE TO OTHER DOD PRIORITIES."
Additionally, the ability of strategic competitors to threaten military supply lines has increased with new and advanced weapons and missiles, as well as "gray zone" capabilities such as cyber attacks and space warfare.
"Competitors and adversaries have already disrupted commercial logistics information technology systems," the report said. "Military and commercial networks are at risk."
"Conflict against a strategic competitor will demand a dispersed and survivable logistics structure and robust IT systems capable of not only defending against cyber-attacks, but also safely sharing logistics information across military and commercial elements," the report said.
The task force concluded that a logistics system for the military that can survive a future war will be essential for continued American power projection and for readiness to deal with threats from China and Russia.
"Without a demonstrably resilient and survivable logistics capability, U.S. deterrence will suffer and the ability of the U.S. military to operate globally will be at stake," the report said.
The report warned that American military readiness in recent decades "has severely decayed" as the result of budget cuts, misaligned funding priorities, a lack of incentives to protect the defense industrial base, and insufficient wargaming.
The task force urged reversing course immediately to address one of the highest priorities of recently departed Defense Secretary Jim Mattis who sought to rebuild military readiness in pursuit of more lethal forces.
The 29-page report was made public in November and is the executive summary of a longer, classified study.
Craig Fields, chairman of the Defense Science Board, said the future of warfare is changing rapidly and the Pentagon will need to adapt quickly to deal with conflict conditions less favorable to the United States than in the past.
"SURVIVABLE LOGISTICS IS THE KEY ENABLER UNDERPINNING ALL U.S. MILITARY POWER," FIELDS SAID. "WITHOUT THE ABILITY TO PROVIDE OUR SOLDIERS, SAILORS, AIRMEN, AND MARINES WITH THE RESOURCES NEEDED TO WIN ON THE BATTLEFIELD, THE DEVELOPMENT OF ADVANCED TACTICS AND TECHNOLOGIES WILL NOT HAVE THE OPPORTUNITY TO MATTER."
Retired Army Gen. Paul Kern and retired Air Force Gen. Duncan McNabb, co-chairmen of the task force, said logistics problems need urgent attention.
"The task force found significant shortfalls that, if left unaddressed, will put at risk U.S. ability to project power and sustain the fight against a strategic competitor," they said in a foreword to the report.
The generals said one major need is increased information security for logistics networks.
"Military and commercial networks are susceptible to espionage, manipulation, and attack by adversaries," they stated. "Logistics data is neither as accessible nor used as efficiently as it should be. Technological solutions to these problems already exist, or will exist in the near future. The DoD must adopt them quickly."
In 2012 and 2013, Chinese military hackers broke into computer networks at the Transportation Command, the command in charge of most logistics, and stole valuable information that could be used in a war to disrupt U.S. troop and equipment deployments.
A Transportation Command spokesman did not directly address the findings of the report.
"We are continually assessing and improving DoD's ability to project power globally, which remains our nation's comparative advantage, providing multiple options to our national leadership and multiple dilemmas to potential adversaries," said Navy Capt. Kevin Stephens.
The task force report urged modernizing the logistics "mobility triad" to bolster warfighting capabilities.
"The mobility triad, which includes sealift, airlift, and prepositioned assets, is plagued by readiness issues and shortages that must be addressed in order for the United States to defeat a strategic competitor," the report said.
The study noted that commercial ships and vessels used for logistics have been shrinking for decades and will decrease by 50 percent from current levels by 2033. READ MORE
424 views