by AMY S.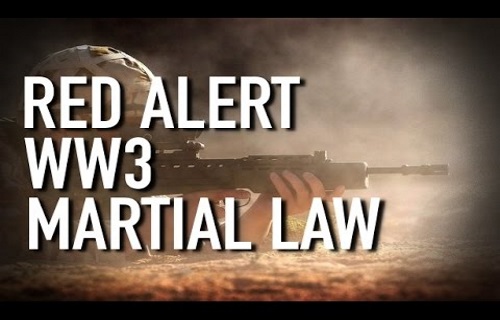 – U.S. Navy ships assigned to Commander, Task Force (CTF) 30 and CTF 70 are scheduled to begin a series of exercises with the Republic of Korea (ROK) Navy March 21, 2017 to strengthen maritime interoperability and tactics, techniques and procedures.
The U.S. routinely conducts CSG operations in the waters around the Republic of Korea to exercise maritime maneuvers, strengthen the U.S.-ROK alliance, and improve regional security.
"This exercise is yet another example of the strength and resolve of the combined U.S. and the ROK naval force," said Rear Adm. James Kilby, commander, Carl Vinson Carrier Strike Group. "The U.S. and the Republic of Korea share one of the strongest alliances in the world and we grow stronger as an alliance because of our routine exercises here in South Korea and the close relationship and ties that we forge from operating at sea together."
The exercises will consist of a routine bilateral training, subject matter expert exchanges, anti-submarine and anti-surface warfare drills, communication drills, air defense exercises, counter-mine planning and distinguished visitor embarkations.
"This defensive exercise focuses on enhancing the interoperability between the ROK and US navies and helps both navies maintain a combined defense posture to protect the ROK from future North Korean unprovoked acts of aggression," said Rear Adm, Choi, Sung-Mok, the chief of staff for the Republic of Korea Fleet.
Additional surface, subsurface, and air assets joining the bilateral exercise include Carrier Air Wing 2, Arleigh Burke-class guided-missile destroyers USS Barry (DDG 52), USS Wayne E Meyer (DDG 108), USS McCampbell (DDG 85), USS Stethem (DDG 63), Los Angeles-class nuclear fast attack submarine USS Columbus (SSN 762), and P-3/P-8 Maritime Patrol and Reconnaissance Aircraft from Commander, Task Force 72.
Vinson deployed to the region under U.S. 3rd Fleet command and control, including beyond the international dateline, which previously divided operational areas of responsibility for 3rd and 7th Fleets. Third Fleet operating forward offers additional options to the Pacific Fleet commander by leveraging the capabilities of 3rd and 7th Fleets. This operational concept allows both numbered fleets to complement one another and provide the foundation of stability in the Indo-Asia-Pacific region.
What is martial law?If you're looking for a definition, then Martial Law basically means using state or national force to enforce the will of the government on the people. It basically allows the government, or a tyrannical politician, to shred the and impose its will through force.History of of America"Those that fail to learn from history, are doomed to repeat it.
"The U.S. dollar replaced the British Pound Sterling as the world's reserve currency around 1945. It occurred for a number of reasons. The U.S. economy was the global leader in manufacturing and held the majority of the world's gold. According to sources I've read, the dollar was the only currency still backed by gold (there was a downside to this). Of course they would love to explain that these specialist's expertise would be used in other regions of the planet, and as you all know, the isn't allowed to operate in the United States. If this is the case, then why the sudden need to recruit so many more? As you'll soon see, just about anything could lead to a state of Martial Law."
In today's environment, it won't take much. In a previous post titled, Obama Warns: Be Ready For EMP Attacks, martial law economic update, martial law economic collapse news, economic collapse martial law, latest update martial law, latest news economic collapse, martial law un, martial law after election, Engineered Pandemics, Massive , and Martial Law, I mentioned how on May 31, US president took time out of his extremely busy schedule to deliver an address at the FEMA where he made a point to stress that Americans who are not preparing for, or who do not have plans for any given scenario, could find themselves in big trouble in the near future.
The following excerpt from president speech comes directly from the official White House website…"One of the things that we have learned over the course of the last seven and a half years is that government plays a vital role, but it is every citizen's responsibility to be prepared . And that means taking proactive steps, like having an plan, having a fully stocked supply kit. If your local authorities ask you to evacuate, you have to do it. Don't wait."
A great video of the United States sending it's most deadly message to the leadership of the North Korean Military in Military exercise.
youtu.be/GxYidKxr6V0
 
North Korea Threatens to Nuke Australia for Supporting US
North Korea has warned Australia of a possible nuclear strike if it continues to "blindly and zealously toe the US line." It comes after Australian Foreign Minister Julie Bishop said Pyongyang poses a "serious threat" to peace and stability in the region. "If Australia persists in following the US moves to isolate and stifle the DPRK and remains a shock brigade of the US master, this will be a suicidal act of coming within the range of the nuclear strike of the strategic force of the DPRK," a spokesman for the North Korean Foreign Ministry said, as quoted by the official KCNA news agency.

 
932 views