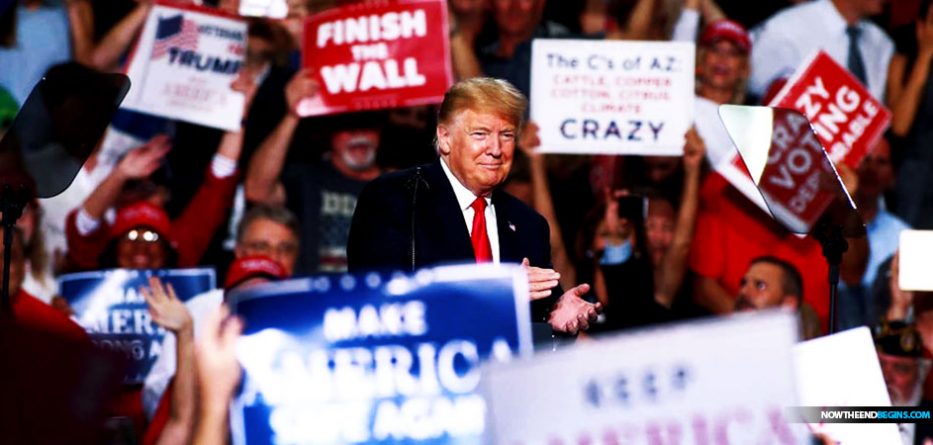 At least 77,800 people have signed up for President Trump's Houston rally on Monday to support incumbent Republican Sen. Ted Cruz, who is locked in the Texas Senate battle with Democratic Congressman Beto O'Rourke.
Supporters of President Trump and Sen. Ted Cruz started lining up for tonight's rally over the weekend, in a stunning implication of just how energized the Republican base has become since the Liberals attempted to destroy the career of Justice Brett Kavanaugh just a few weeks ago.
What once seemed like sure defeat for the GOP has blossomed into a rapidly-escalating Red Wave that's poised to retain not just the Senate but the House as well. Make sure YOU vote in this election, failure to do so could be catastrophic. As for me, I plan on going into my voting booth and just voting 'yes' on everything that has a Republican attached to it.
77,800+ people signing up for a rally that only holds 18,000 is a stunning accomplishment, and the fake news media is refusing to report on it. They are watching their mythical 'blue wave' getting eaten up by the burgeoning Red Wave. Time to get your surfboard out, and vote.
FROM FOX NEWS: The Houston Chronicle reported that Houston police will be "fully mobilized" for the rally. Attendees must have tickets to enter and will be admitted in the order that they line up, the report said.
"Keep in mind that once the capacity is met, you won't get in whether you have a ticket or not," an officer said.
More than 77,800 people had signed up for the rally by Friday morning, according to The Chronicle. A person familiar with the event told the paper that the Trump campaign was not considering a move to a larger venue.
Houston police heard unconfirmed reports that a separate nearby rally for O'Rourke could also draw thousands, according to the report.
"We will have many many officers out and about," Chief Art Acevedo said. "We will have officers on the high ground, low ground, in the air. We will have officers in plainclothes, we will have undercover officers, we will have react teams." READ MORE
Views: