Most adults living unhealthy lifestyles
d as those who smoke, drink more than 14 units of alcohol, eat fewer than five portions of fruit and vegetables, are obese or have low rates of physical activity.
Half of adults have two or more of these risk factors.
Although there are signs some people are giving up some of the unhealthy traits.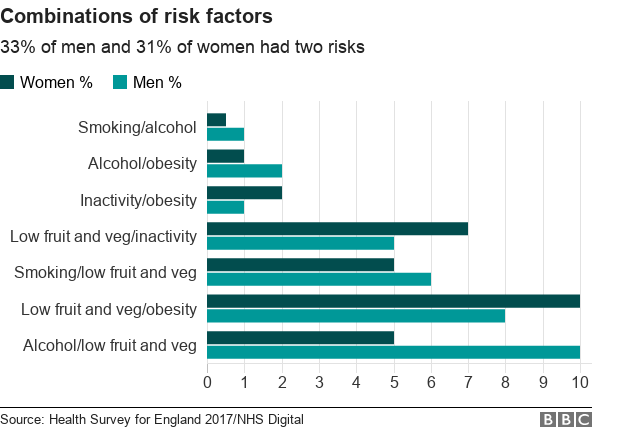 The survey from NHS Digital has been published as the Office for National Statistics revealed the latest death rates linked to alcohol.
In 2017, nearly 7,700 people died in the UK from alcohol-specific causes – where the death was wholly attributable.
That is the equivalent to 12.2 deaths per 100,000 people – the highest rate since 2008.
Of the four UK nations, Scotland had the highest rate.
Don't go for a long, hot run. Try running a long, hot bath
Research shows that an hour spent soaking in hot water could help to ward off diabetes — and that's just the start
Given the choice of a bath or a shower, my overwhelming preference is to spend time in a tub. I am, it must be said, something of a serial soaker, luxuriating in a warm, scented bath at least five times a week. To me, showers are a perfunctory morning habit, but a bath is an excuse to cocoon myself away from the mayhem of family life without having to wash my hair. I am in the minority, though.
555 views