Because of the #Fed propping up the market post-GFC (cheap money), leverage ratio for small cap non-financials is near all-time highs! Spread btn large & small caps is at record levels.

And consider, the floating rates between large caps & small caps, small caps are at much higher risk in case of a downturn in the credit markets.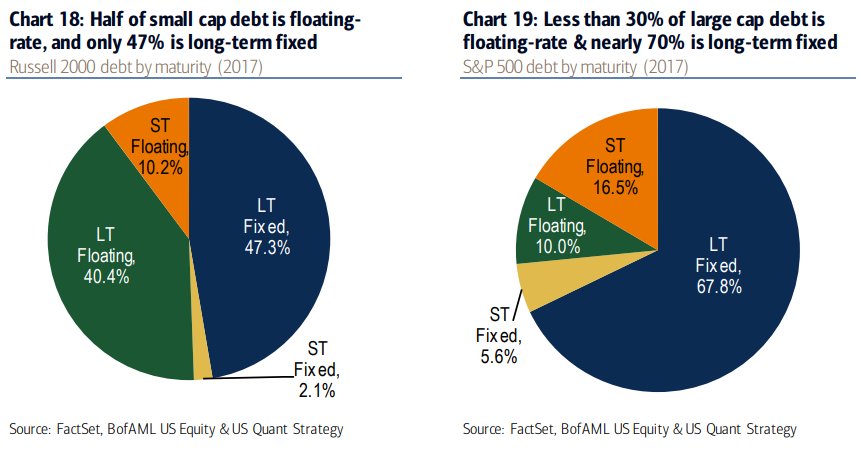 twitter.com/TayTayLLP/status/1026253365624406023
Total stock buybacks will be $5.5T by yearend 2018 (total buybacks since 2008) which is essentially QE 2.0 inflating asset prices and providing a perpetual bid.

twitter.com/MI_Investments/status/1026459897515233285
Pay no attention to that Fed behind the curtain. Please avert your eyes; this isn't happening. Somehow money printing inflated asset prices, but money burning will have no impact. Yeah, right.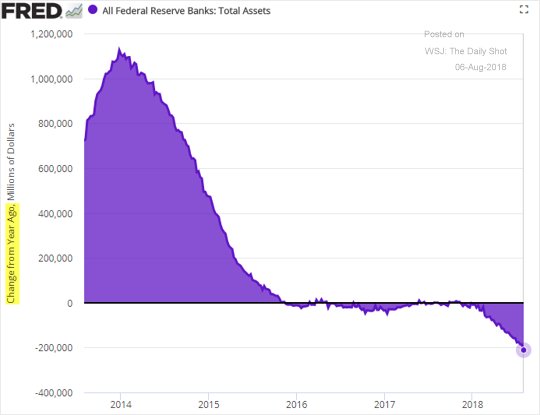 twitter.com/JamesGRickards/status/1026472689882595329
Good Lord, Europe is slowing down as ECB wants wind down omo h/t @Nordea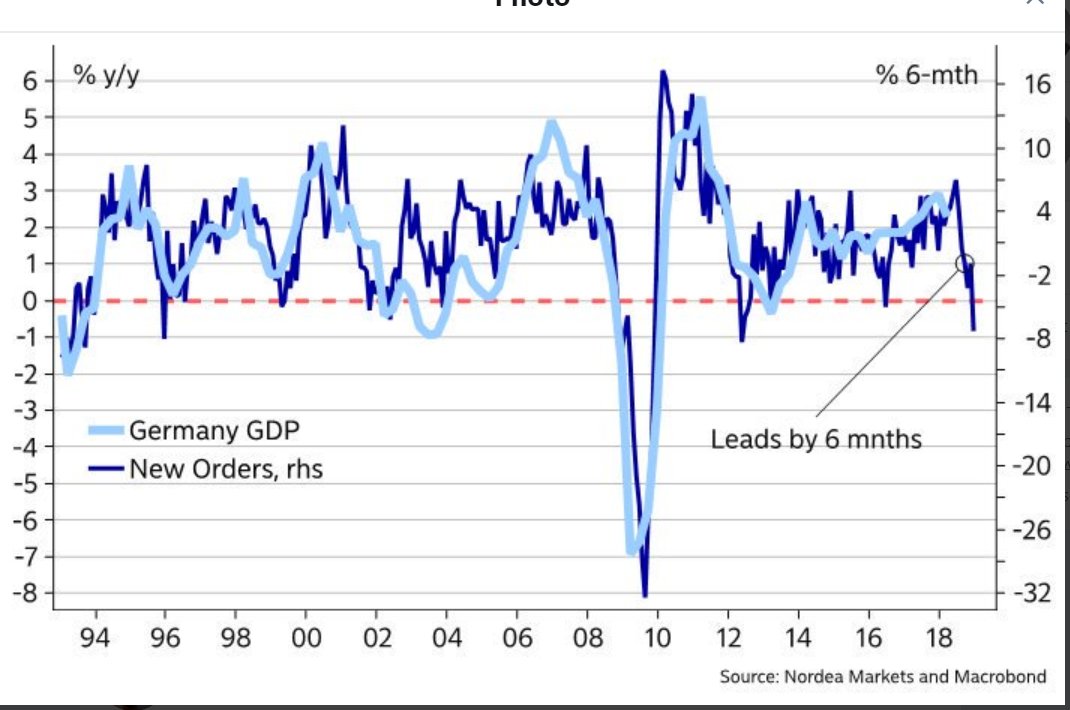 twitter.com/StockBoardAsset/status/1026414720444760064
It took the NYSE 88 minutes to trade 100 mil shares — aka it's dead out there today…
twitter.com/followtheh/status/1026480500289024000
CSI 300 Real estate index -2.21% 2 year low -43% from peak this year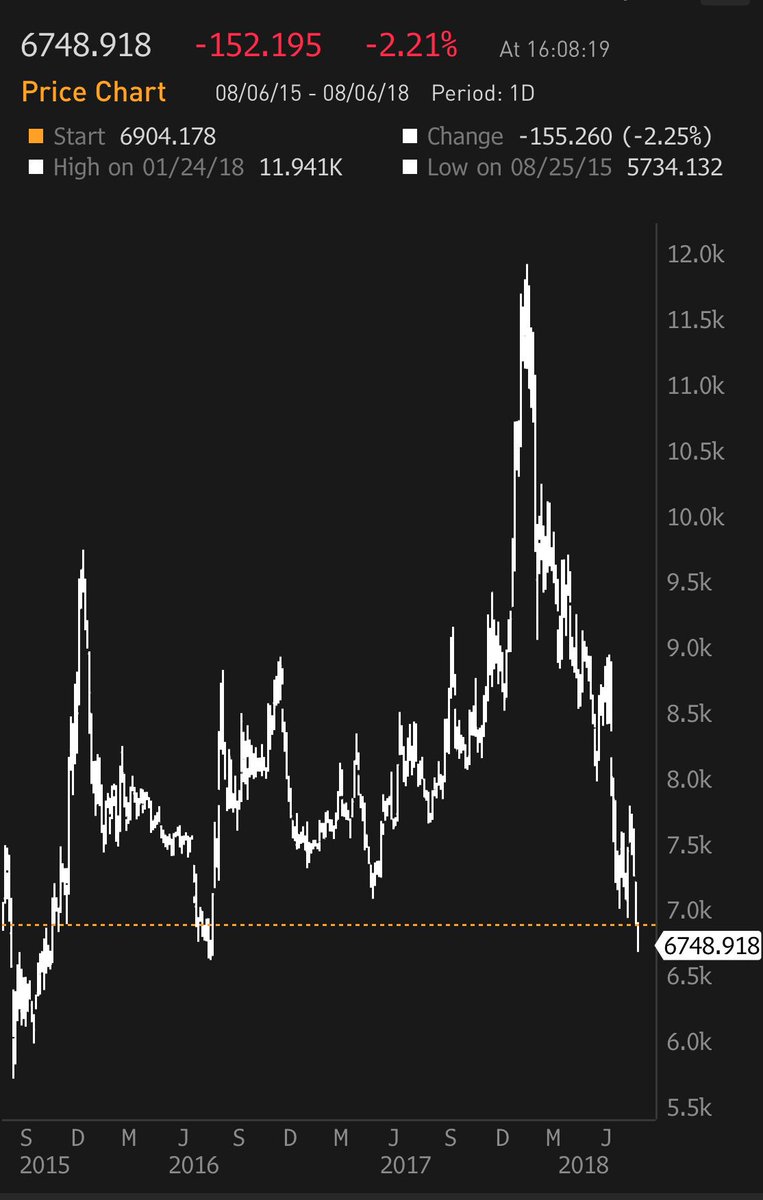 twitter.com/Sunchartist/status/1026383520015372289
Views: