The stock market has never started a year falling as quickly as it is now.
The S&P 500 has dropped 11% — heading into correction territory — in the first 16 trading days of 2022 in its worst-ever start to a year, according to Bloomberg data that goes back over nine decades. 
The downturn comes as traders brace for the Federal Reserve to tighten monetary policy and a surge in U.S. Treasury yields weighs on the outlook for stocks. A host of technical signals also suggest that more volatility may be coming up ahead.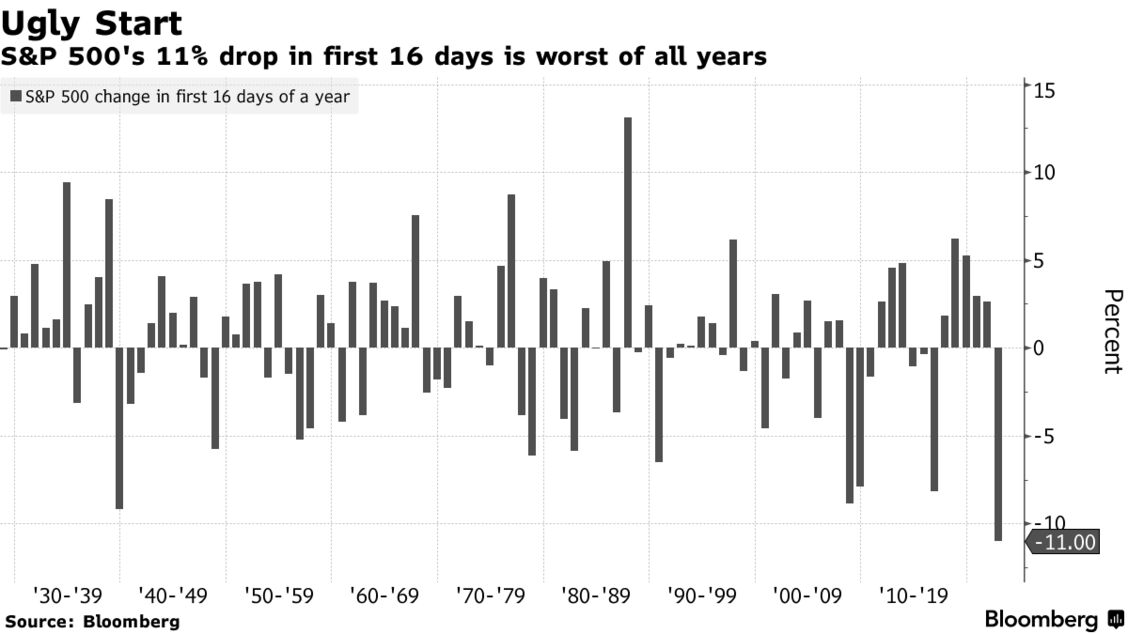 "The Fed pulled the punchbowl, liquidity has evaporated, and the S&P and NDX broke below their 200dma for the first time since the Covid outbreak," said Rich Ross, technical strategist at Evercore ISI.
A bear market down to the 3,800 level is likely for the S&P 500, Ross said, given "the dramatic erosion of the technical backdrop, in conjunction with the highest inflation, tightest policy, and most uncertain political and geopolitical condition in years" — not to mention its historic rally since 2020.
The Shiller CAPE ratio is extremely high …. not surprising how much air The Fed pumped into the market tires.
But look at Europe too!
Views: