The worst crisis is the one you don't see coming. t.co/patJDp7TCu

— Eddy Ventolera (@atm0spheric) August 7, 2018
MOTOR VEHICLE RETAIL SALES

2008-2009 LEVELS pic.twitter.com/xqRtzdJNdG

— OW (@OccupyWisdom) August 7, 2018
1-Month Treasury Bill Yield ends the day at a 10-year high: 1.96%. pic.twitter.com/u46NqaC4gh

— Charlie Bilello (@charliebilello) August 7, 2018
Daniel Ivascyn says it's time to take a more "cautious and defensive" strategy with both stocks & bonds. t.co/bmVOcWhwaI

— Lisa Abramowicz (@lisaabramowicz1) August 7, 2018
via Bloomberg:
Daniel Ivascyn says it's time to take a more "cautious and defensive" strategy with the $113.7 billion Pimco Income Fund.

The chief investment officer of Pacific Investment Management Co. said he's taking the tack as central banks move away from accommodating policies that have buttressed markets since the 2008 financial crisis.

"For both equity and fixed income investors, we think this means lower returns and, unfortunately, higher volatility," Ivascyn and Alfred Murata, co-managers of the largest actively managed bond fund, said in a postTuesday on the firm's website. "This combination creates a much more challenging investment environment."

The upshot: the fund will increase liquidity and diversification, he said. The plan includes being cautious about U.S. credit while looking for smaller opportunities in the global fixed-income universe.
For a market reportedly with amazing breadth, and such strength, why is it that the NYSE composite, home to 2,000 stocks and a $23 trillion market cap, has just been range trading for the past seven months and is still off 5% from the peak? pic.twitter.com/WdoO9PUBVy

— David Rosenberg (@EconguyRosie) August 7, 2018
Liquidity of G3 central banks update to 03 August…IN DOLLAR TERMS (by rising #DX_F )..#ECB & #BoJ have offseted #FED's balance sheet reductions since the start of Soma reductions. Yearly change BS of G3 CBs slowing but is always > 0 #ES_F #SPX
@amital13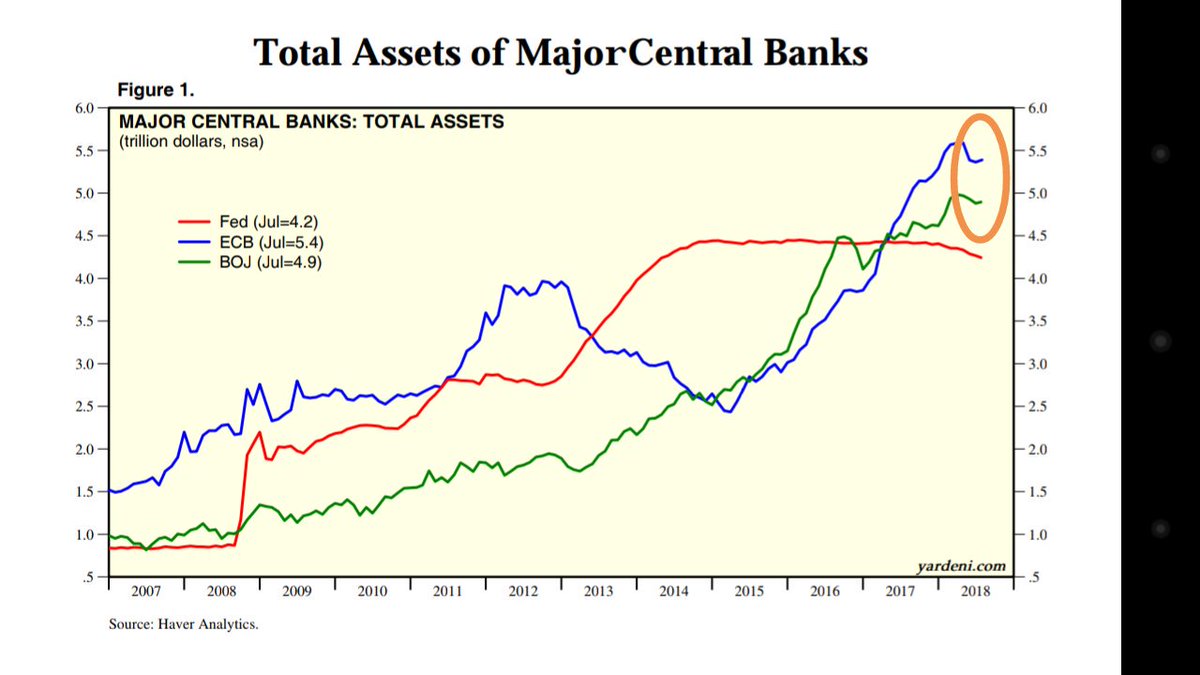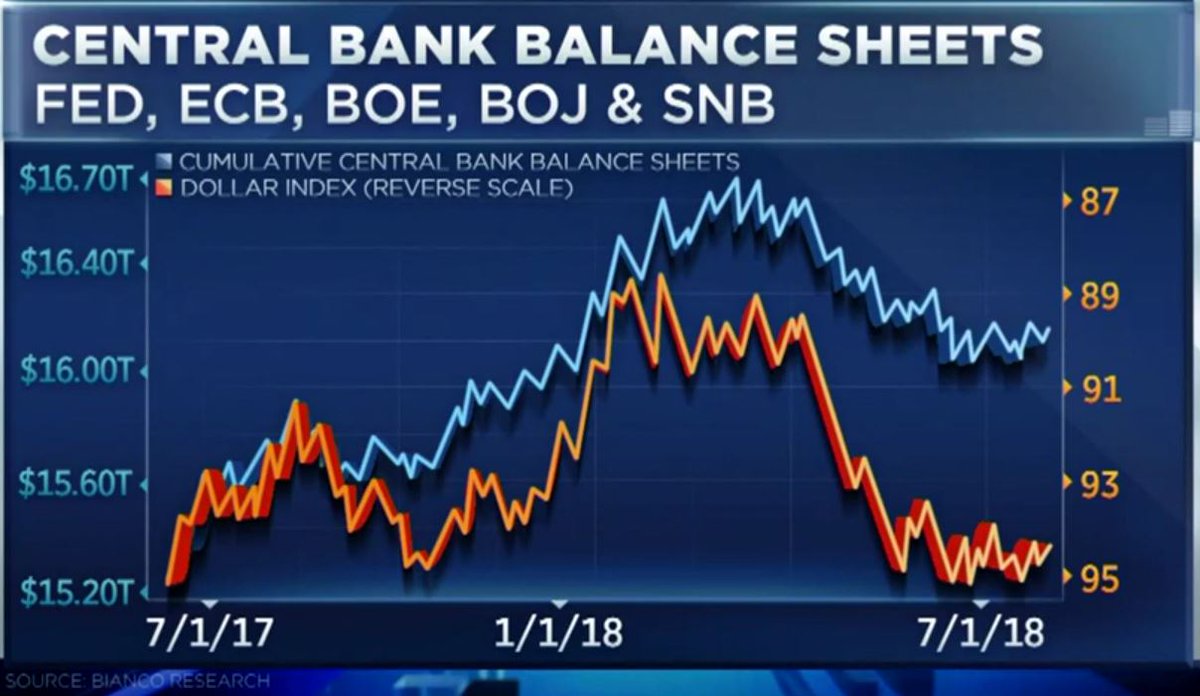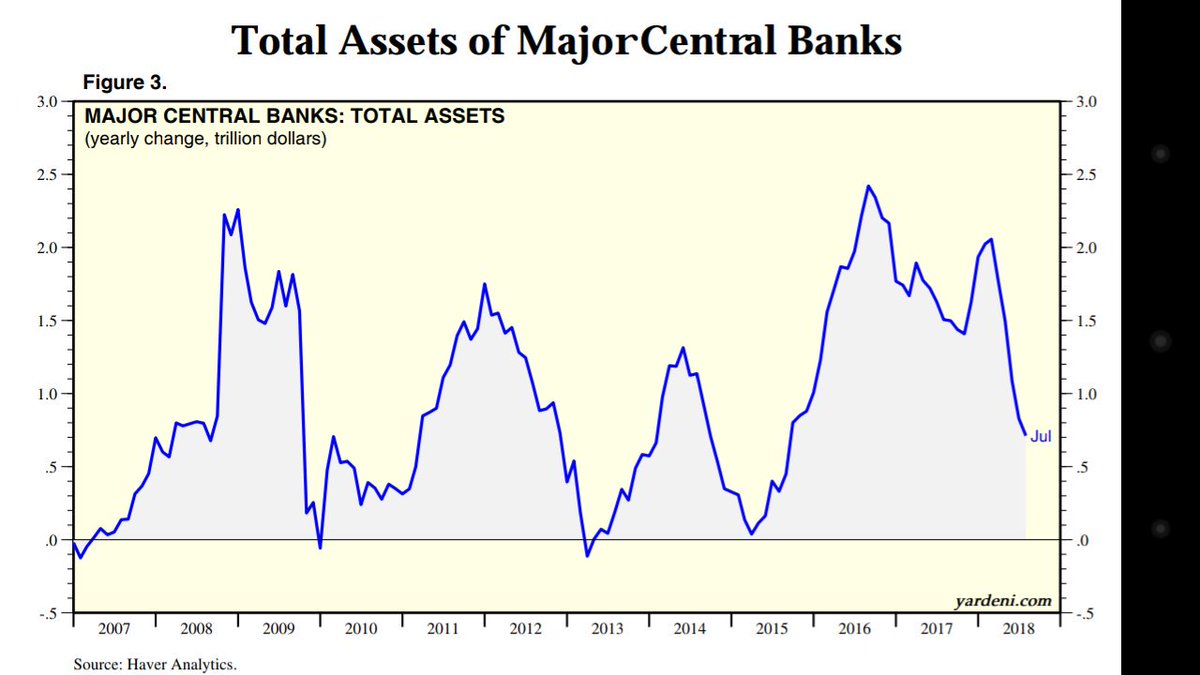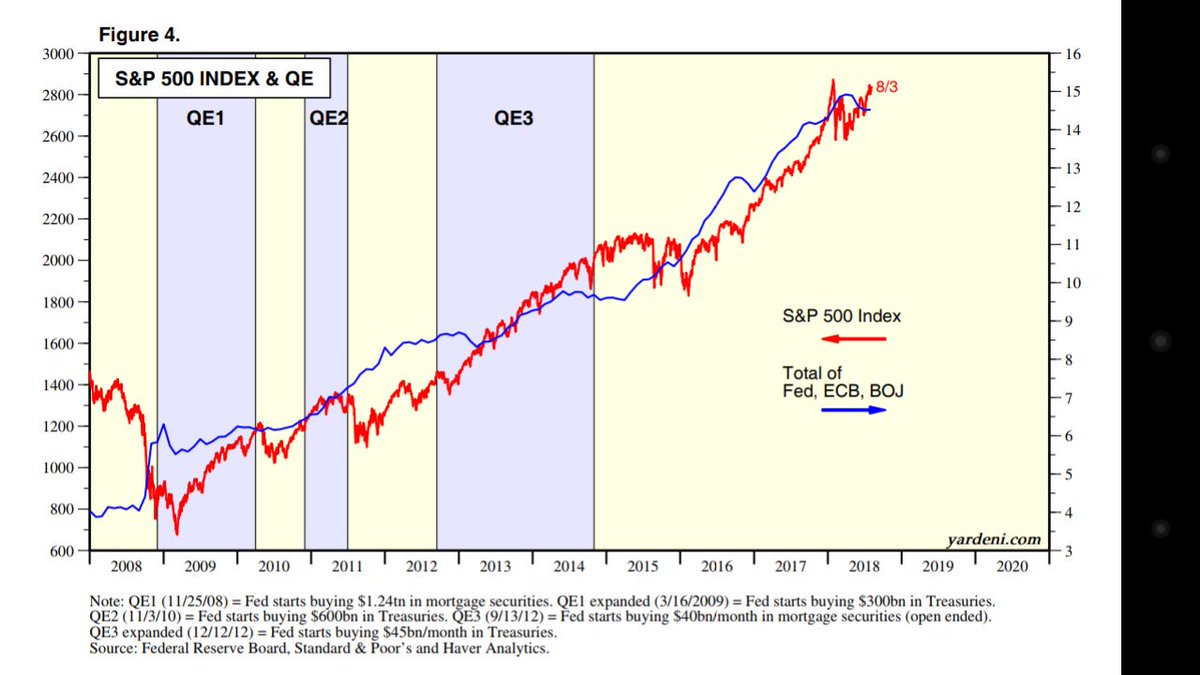 twitter.com/guado77/status/1026722930309443584
Views: