While children have died from the coronavirus disease in the United States, less than 1 % of Georgia's overall COVID-19 cases have happened in people under age 12.
Though children are usually spared harsh symptoms of the disease, 15 children in New York City are currently hospitalized with COVID-19 associated multi-system inflammatory syndrome. One of the reported symptoms is prolonged fever, which a Georgia girl is also complaining about.
Jeannie Johnson says her 9-year-old daughter, Kira, is on her 52nd consecutive day of fever as of Tuesday, May 5.
In mid-March, Kira developed a fever and started wheezing, but doctors said the girl's symptoms did not warrant testing for COVID-19.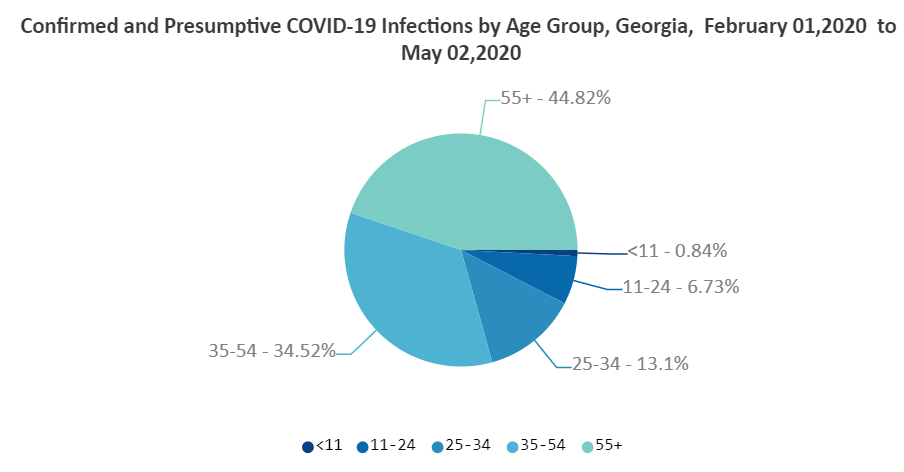 That was about the same time a study published in the New England Journal of Medicine reported that children made up less than 1% of COVID-19 cases in China. As of March 8, the study said,  a 10-month-old had died of the disease. That child had bowel blockage and multi-organ failure and died four weeks after admission to the hospital.
The first infant death in the United States from COVID-19 happened in Chicago, the Illinois Department of Public Health reported on March 28.
Kira Johnson received a positive test result for COVID-19 on April 7.
She has underlying mitochondrial and metabolic medical conditions, her mother said.
"So, we have to be really conscious of her energy expenditure," Jeannie Johnson said. "So fighting the fever has been tricky. She also has epilepsy."
www.gpbnews.org/post/9-year-old-girl-reports-52-day-fever-associated-covid-19
116 views