Trump's warning to England & Europe – you're losing your culture:
President Trump said that mass migration has changed Europe in a negative way
It comes after continent's migration crisis made headlines once again this year
The president warned Europe: 'I think you are losing your culture. Look around'
www.dailymail.co.uk/news/article-5948943/Donald-Trump-warns-Europe-letting-millions-millions-migrants-caused-harm.html
Trump criticizes soft Brexit plan:
Trump said the PM has ignored his advice on Brexit negotiations, explaining: 'I would have done it differently'
Sources close to president earlier warned lucrative transatlantic trade deal cannot happen with a soft Brexit 
It comes after May used a lavish welcome dinner for Trump at Blenheim Palace to press her case for a deal
www.dailymail.co.uk/news/article-5948311/Theresa-presses-Trump-post-Brexit-trade-deal-tears-bureaucratic-barriers.html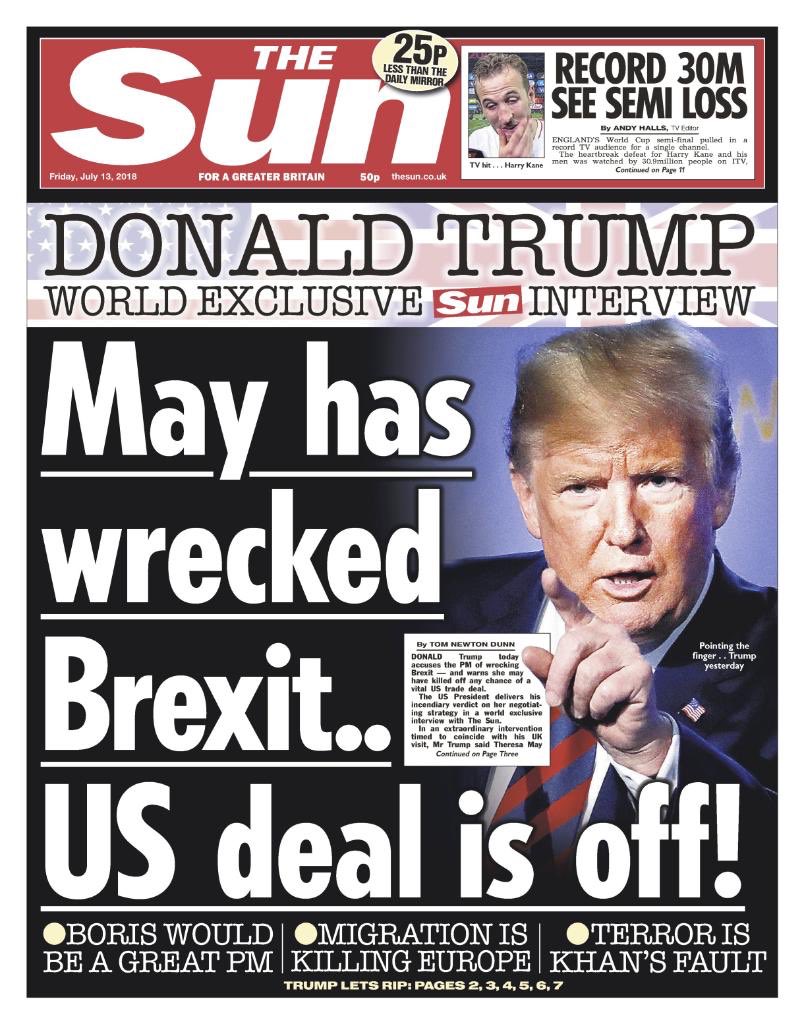 www.thesun.co.uk/news/6766531/trump-may-brexit-us-deal-off/
www.youtube.com/watch?v=R-CpcvpUVfo
How long has it been since the truth has been told in no uncertain terms???
Took Trump to do it.
Muslim London Mayor tries to deflect Trump's criticism he's been doing a terrible job:
www.dailymail.co.uk/news/article-5949025/London-Mayor-Sadiq-Khan-blame-terror-attacks-city-Trump-argues.html
Trump's well & truly got his number too.
Check the reader comments in the above articles, which are at the bottom of each piece.
The majority of the people living in the UK clearly agree with Trump
h/t DeathRattle
1,954 views