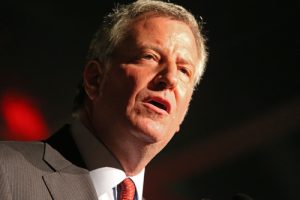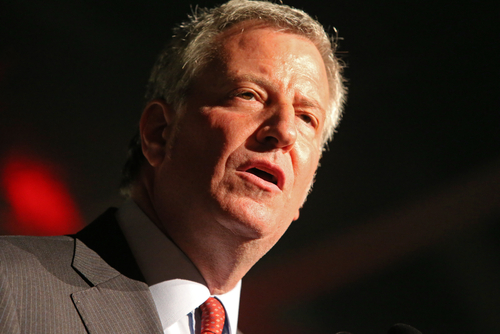 There is a new dress code on Wall Street. Bank of America is urging employees to "dress down" amid surging crime in NYC. The bank is even asking employees to forego attire containing the bank's logo. Citibank and other major banks are offering employees a shuttle service to work as their cars, job titles, and attire make them an easy target for desperate criminals. A source told the NY Post that attacks on working professionals in New York has become "frequent, if not common" and they personally have experienced about a dozen altercations. Another anonymous source said he was attacked by a knife-wielding criminal on his way into the office. These are working professionals who are trying to earn a legitimate living. The "eat the rich" sentiment has turned into complete class warfare.
NYC Mayor Bill de Blasio vowed to defund the police in 2020 to appease the same voters who are now begging for protection. The Black Lives Matter (BLM) protestors wielded pictures of George Floyd and convinced the mayor to cut $1 billion from the NYPD budget and $500 million from its capital budget The misguided social justice warriors from BLM, partially composed of privileged white kids, ignored calls from the black communities of NYC to have an increased police presence in their areas. In April 2021, de Blasio reversed course and began funding the police force.
We are primarily funded by readers. Please subscribe and donate to support us!
---
As a result of pandering policies, crime in NYC has spiked by 42% in the past two years. In the 28 days leading up to November 28, there was a 15% YoY increase in felony assaults. In October, crime in the city rose 11.2% YoY; robberies increased 15.8% (1,450 v 1,252), and felony assaults rose 13.8% (2,123 v 1,865). Auto thefts have increased 15% in one year alone.
The media is vilifying the right-wing for inciting the January 6 incident nearly a year after it occurred. No one is being held accountable for promoting class warfare in the media.
Views: