by Adam Taggart
I didn't have room in the above article for this chart, but it's one that has stuck with me since I saw it when first published in 2015.
Very few professionals left on Wall Street have any meaningful experience with rising interest rates:
We are primarily funded by readers. Please subscribe and donate to support us!
---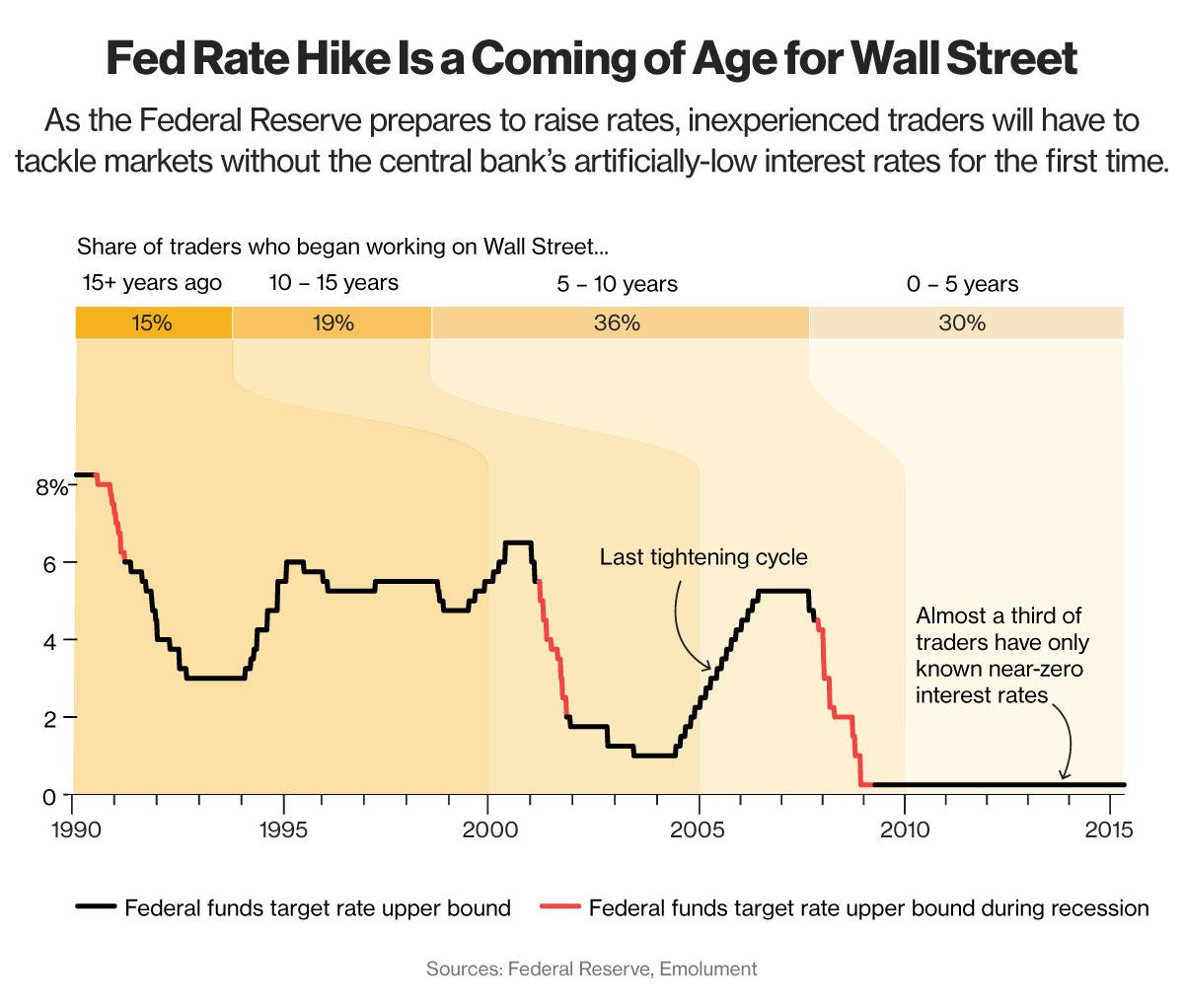 That's what 35 years of secular decline does to you. When the cycle reverses, no one is left who knows how to operate in the new environment.
Remember, most trading is done now by algorithms. Who programs the algos? The "quants". Who are the quants? Largely, folks hired into Wall Street after 2007 (i.e., zero experience with rising rates).
Hey, what could go wrong?
Views: