The US witnessed the most deaths in a single year, since official records began, in 2017, with suicide and drug overdose deaths soaring among an aging population, according to the Centers for Disease Control and Prevention (CDC).
It marks the third consecutive year life expectancy has dropped in the US, and the longest life expectancy decline trend since the late 1910s when WWI and the worst flu pandemic in modern history combined to kill approximately 675,000 Americans.
All told, the US recorded 2.8 million deaths in 2017, with middle-aged deaths making the biggest impact on life expectancy.
"These sobering statistics are a wake-up call that we are losing too many Americans, too early and too often, to conditions that are preventable," Dr. Robert Redfield, the CDC's director, said.
The suicide rate in 2017 was the highest in 50 years reaching roughly 47,000 cases (up from just below 45,000 the previous year).
"We've never really seen anything like this," said Robert Anderson, who oversees CDC death statistics. Suicide is the tenth leading cause of death in the US for the tenth year in a row.
Increases have been prominent among the female population despite the fact that most people who die by suicide are still male. The female suicide rate rose by 53 percent between 1999 and 2017, with a 26 percent increase for men during the same period.
"I really do believe that people are increasingly hopeless, and that that leads to drug use, it leads potentially to suicide," said Dr. William Dietz, a disease prevention expert at George Washington University.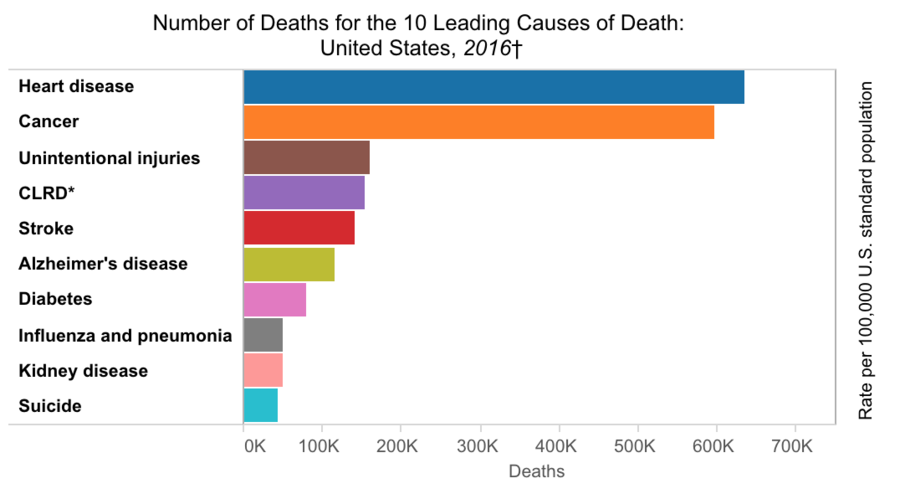 www.rt.com/usa/445143-overdose-suicide-life-expectancy/?utm_source=browser&utm_medium=aplication_chrome&utm_campaign=chrome
329 views