via @mcm_ct:
Wonder what is going on? Wonder how bad the malinvestment situation is? Wonder how big the bubble and its collapse will be? Well, look at the sheer lunacy in China!
via @TaviCosta:
More signs of Chinese capital outflows rising again: China's imports of precious stones accounted for 69% of overall imports from Hong Kong last month. Highest % since the mini yuan devaluation in August 2015. Via @Bloomberg & @RBC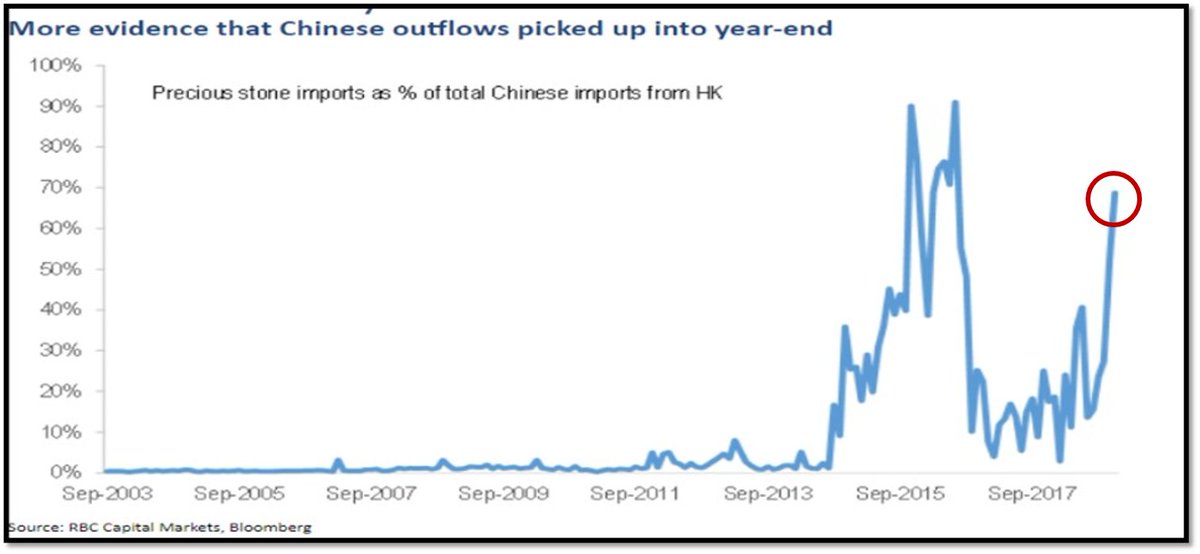 China consumer confidence index near 1993 levels! It's a contrarian indicator that cyclically peaked prior to most global market crashes of the last 30 years. After '93, $CNY erased 1/3 of its value in one day while Shanghai continued to plunge a full 78% from peak to trough.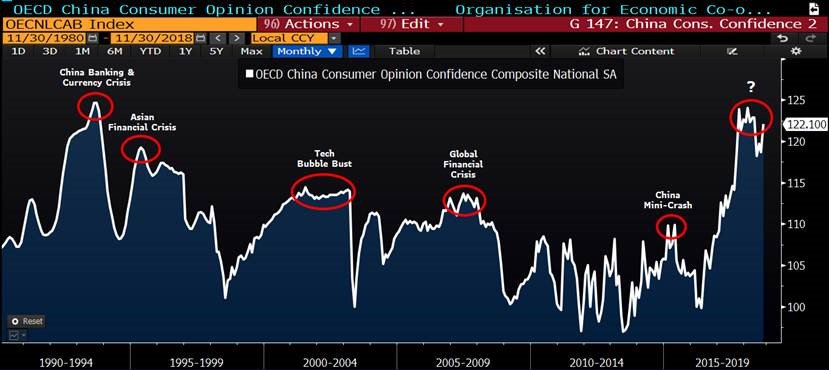 Another bullish set up for gold in RMB terms on what seems to be the first day up from the lower bound of an upward channel. China's financial imbalances are at the center of all macro problems in the world today. Yuan deval is highly likely to play out in the coming months.