A large mass of hot air will spread over Australia during the next 10 days, causing a widespread and intense heatwave that looks set to challenge records.
A high pressure system currently passing over the Great Australian Bight is causing hot air to lie over northern and western Australia.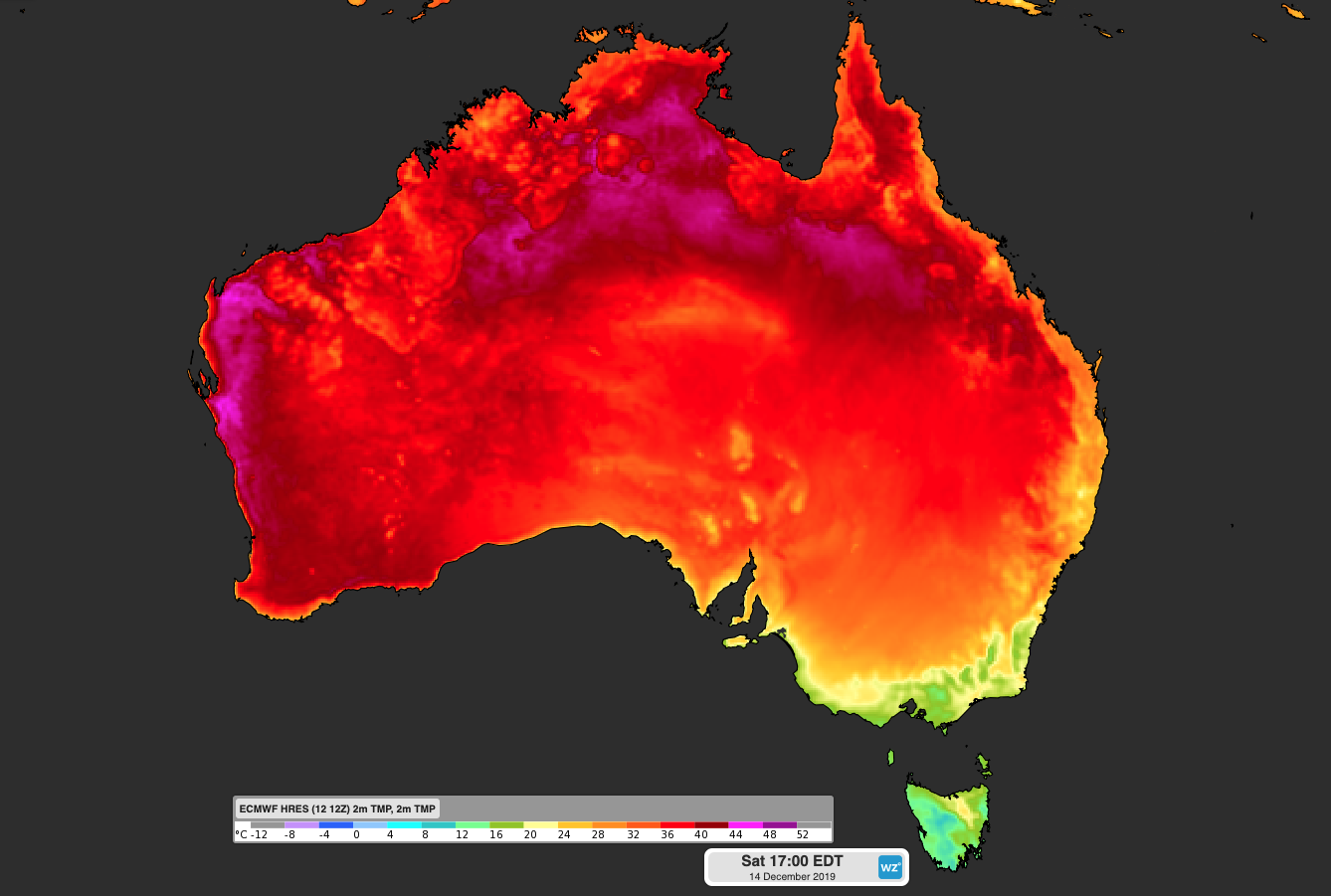 Image: Forecast surface temperature on Saturday, December 14th.
After reaching 36, 38 and 39 degrees during the last three days, Perth is forecast to hit 41 degrees on Friday and Saturday and 40 degrees on Sunday. This run of heat would be Perth's earliest six-day spell at or above 36 degrees since 1931. It would also be their first three-day stretch at or above 40 degrees on record during December.
The hot air near Australia's west coast will gradually spread east on the weekend and early next week. As this mass of hot air migrates towards the east, a broad upper-level high pressure system will develop over Australia. This strong and near-stationary upper-level high will deflect cold fronts away from Australia until at least next weekend, allowing a 'dome of heat' to sit over the continent for days on end.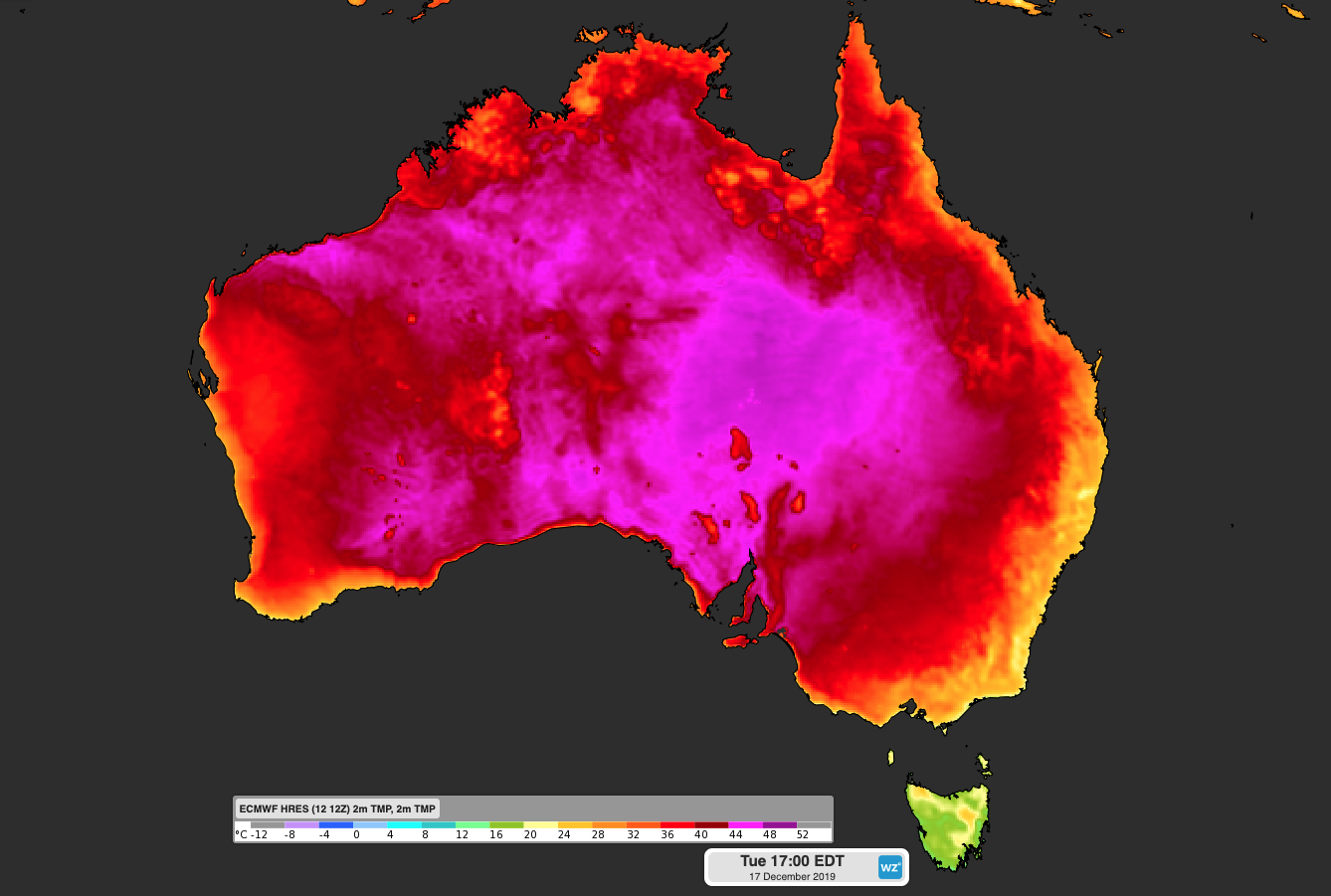 Image: Forecast surface temperature on Tuesday, December 17th.
It's difficult to predict where the hottest air will be positioned as next week unfolds, although all states and territories are likely to be affected in some way between now and next Sunday.
The intense and prolonged nature of next week's heat means that large areas of the country are at risk of Severe to Extreme heatwave conditions. Temperatures are currently forecast to reach 45 degrees in every mainland state and territory except the ACT next week. Some places will probably see December heat records broken, with Australia's December record of 49.5 degrees a chance of being exceeded.
www.weatherzone.com.au/news/exceptionally-hot-air-on-the-horizon-for-australia/530678
463 views