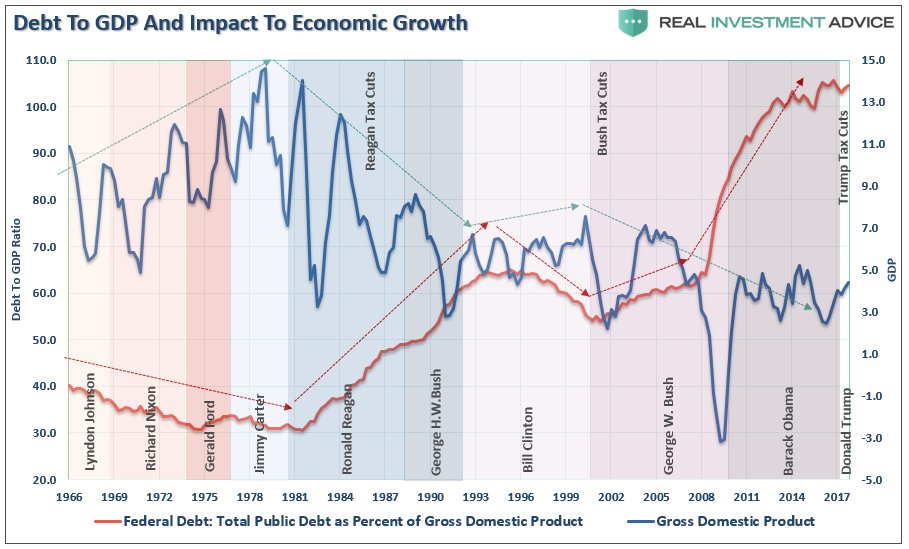 Simon Black recently said this: pic.twitter.com/G1xegPRCSF

— Alastair Williamson (@StockBoardAsset) February 16, 2018
President Trump's winning strategy crushing the dollar and expanding the trade deficit. Didn't candidate Trump say the opposite? pic.twitter.com/URjkhOdaLO

— Alastair Williamson (@StockBoardAsset) February 15, 2018
The bad times are back for US bonds, and it's not just a matter of inflation fears combining w/ fiscal profligacy. There is a 3rd source of pain from an outside source: #Japan. t.co/cOBUxRAiCH pic.twitter.com/5aOuSUtPQS

— Holger Zschaepitz (@Schuldensuehner) February 16, 2018
The bad times are back for U.S. bonds, and it's not just a matter of inflation fears combining with fiscal profligacy. There is a third source of pain from an outside source: Japan.
Japanese holders of Treasuries are having a rough time, getting hit by a double whammy of rising yields and a persistently weak dollar. And it looks like from the recent flow of funds data they've had enough — their 866 billion yen ($8 billion) of sales last week was the first net weekly sale this calendar year. Confirmation of the trend may come on Friday, when the Ministry of Finance publishes the latest data.
Japan's financial year-end is March 31, and that's typically a time to reduce exposure and cut losing trades. That is piling on the trouble for Treasuries.
Bond bubble about to pop? Global bond funds saw the 5th-largest week of redemptions ever last week. $14.1bn was pulled from debt funds. t.co/qlhh1QbLdJ pic.twitter.com/gHVo6Z6Zrk

— Holger Zschaepitz (@Schuldensuehner) February 16, 2018
nothing but bullish pic.twitter.com/L8DgjrYKeU

— Alastair Williamson (@StockBoardAsset) February 16, 2018
Investment-Grade Bond Fund Hit by Biggest Outflow in Its 15-Year History
St. Louis Fed Financial Stress Index surging pic.twitter.com/ZEFX4hopnX

— Alastair Williamson (@StockBoardAsset) February 16, 2018