by Stucky
In a survey that took place in 46 countries, and among 92,000 respondents … guess which nation's population had the least amount of trust in the media?  USA!USA!USA!!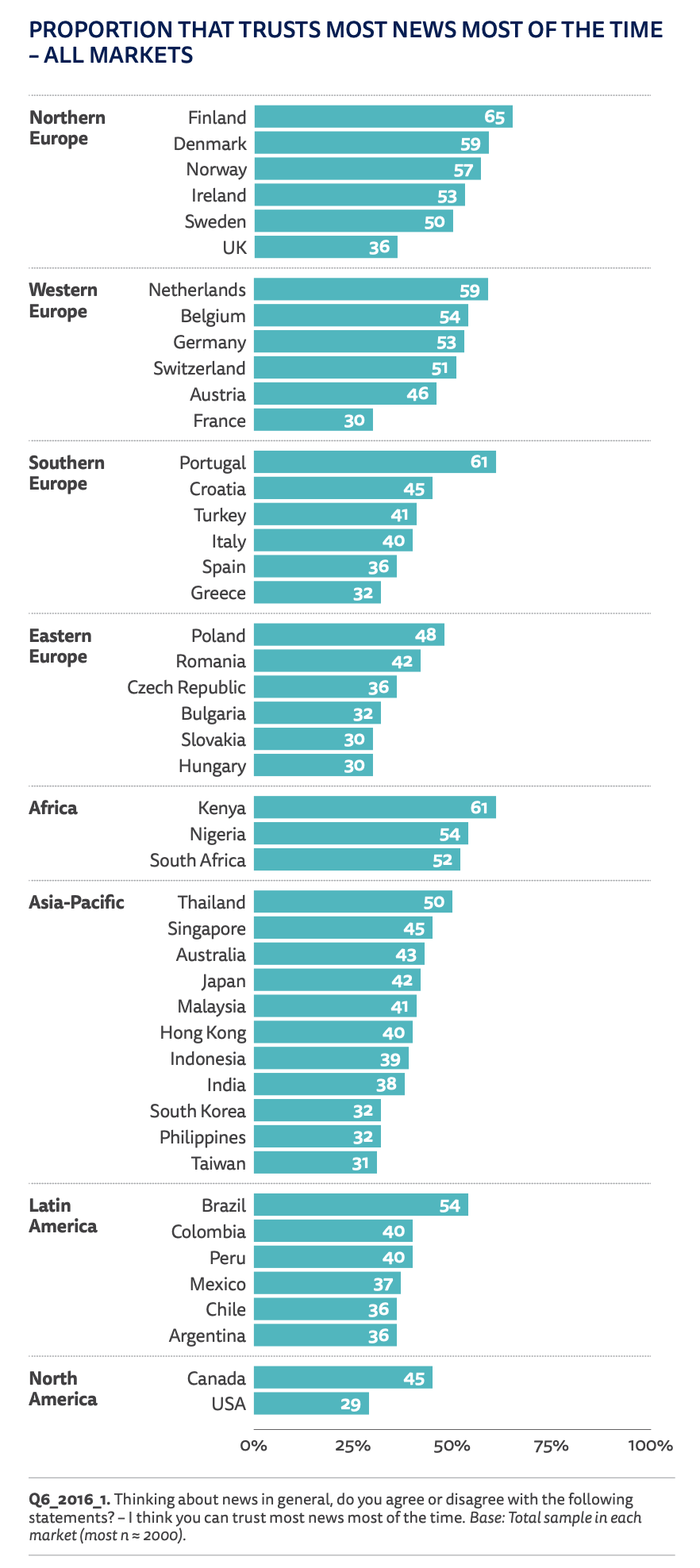 Also someone interesting is the chart below.  The most popular reason Americans watch Da Newz?  To get local weather!  Bwaahahaha.  Dat be why 'Murikans be mostly dumb Mofos.
Source:  Dead Fucken LAST!!