? Shot: First jail-wide, in-person voting held at Cook County Jail.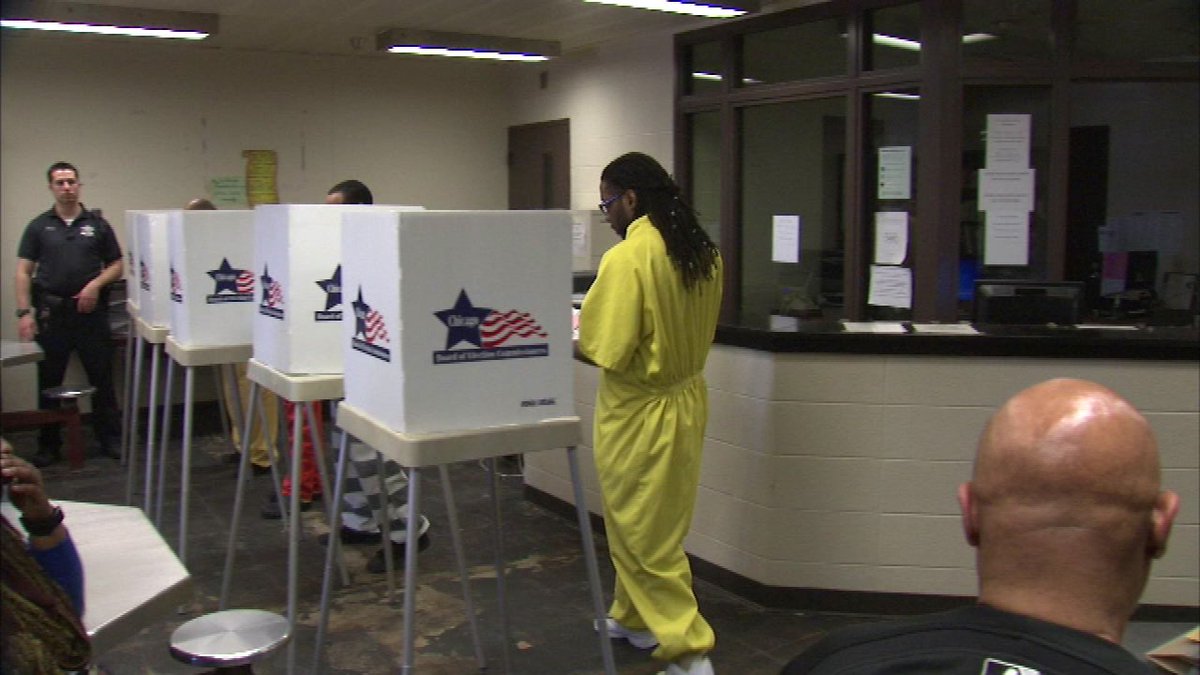 Organizers said 94 percent of inmates at the jail are eligible to vote. The program is part of an effort to give more people in the criminal justice system the ability to vote.
—Headline, ABC-7 Chicago, yesterday.
? Chaser: 4 of Illinois' last 7 governors went to prison.
Rod Blagojevich — Governor from 2002 through 2009, when he became the first Illinois governor in history to be impeached. Convicted of numerous corruption charges in 2011, including allegations that he tried to sell or trade President Barack Obama's old Senate seat.
George Ryan — Governor from 1999 through 2003. After leaving office, was convicted of racketeering for actions as governor and secretary of state. In November 2007, began serving a 6 1/2 year sentence in federal prison.
Dan Walker — Governor from 1973-1977. Pleaded guilty to bank fraud and other charges in 1987 related to his business activities after leaving office. Spent about a year and a half in federal prison.
Otto Kerner — Governor from 1961-1968. Resigned to become judge, then was convicted of bribery related to his tenure as governor. Sentenced to three years in prison.
—Headline, the AP, January 30, 2013.
? Hangover: Is Chicago really that corrupt? Yes.
Most aldermen, most politicians are hos," corrupt Chicago Ald. Arenda Troutman said, rather famously, on federal tape.
She wasn't speaking about gardening tools, was she?
Troutman was talking about the politics of Chicago, which is, if you've forgotten, the political corruption capital of the United States.
Troutman represented the South Side's 20th Ward. At her 2009 sentencing, she squirted a few tears, sobbed, prayed, begged and then got four years in federal prison anyway.
—Headline, John Kass, the Chicago Tribune, December 14, 2016.