After 2 Years Of Russia Probe Drips, Are You Numb To It All?
WASHINGTON (AP) — For two years there's been the drip-drip-drip of the Russia investigation and the tweet-tweet-tweet of President Donald Trump assailing it. Numb yet?

The slowly rolling revelations may have worked in Trump's favor by diluting the impact of a damaging report by Robert Mueller laying out "substantial evidence" of the president interfering in a probe to protect himself. By now, people's positions on Trump are largely locked in. As Kansas farmer Donn Teske asks: "Did it really take this report to point out the irony of this presidency?"

Americans prefer their scandals in a New York minute, ideally with videotape and the whiff of a smoking gun from Watergate lore. Instead the New Yorker in the White House has been the subject of a slowly assembled puzzle, forming a complex portrait in a special counsel report that neither clears nor nails him but leaves it to Congress to take the next steps.

The dawn of the Russia episode made heads turn. Revelations that Russia mounted a sophisticated effort to interfere in and influence the outcome of the 2016 election (favoring the Republican, to boot!), provided a "wow" moment. The prospect that the Trump campaign cooperated with Moscow's machinations elevated the stakes, placing Trump's presidency in peril.

Mueller's report affirmed much of what was already known while offering plentiful new insights into how Trump acted on multiple fronts to contain the scrutiny of his behavior by prosecutors. But Mueller exonerated Trump and his aides of collusion with Russia while reaching no conclusion about obstruction of justice, pointedly declining to vindicate the president on that matter.

So where's the "wow" now?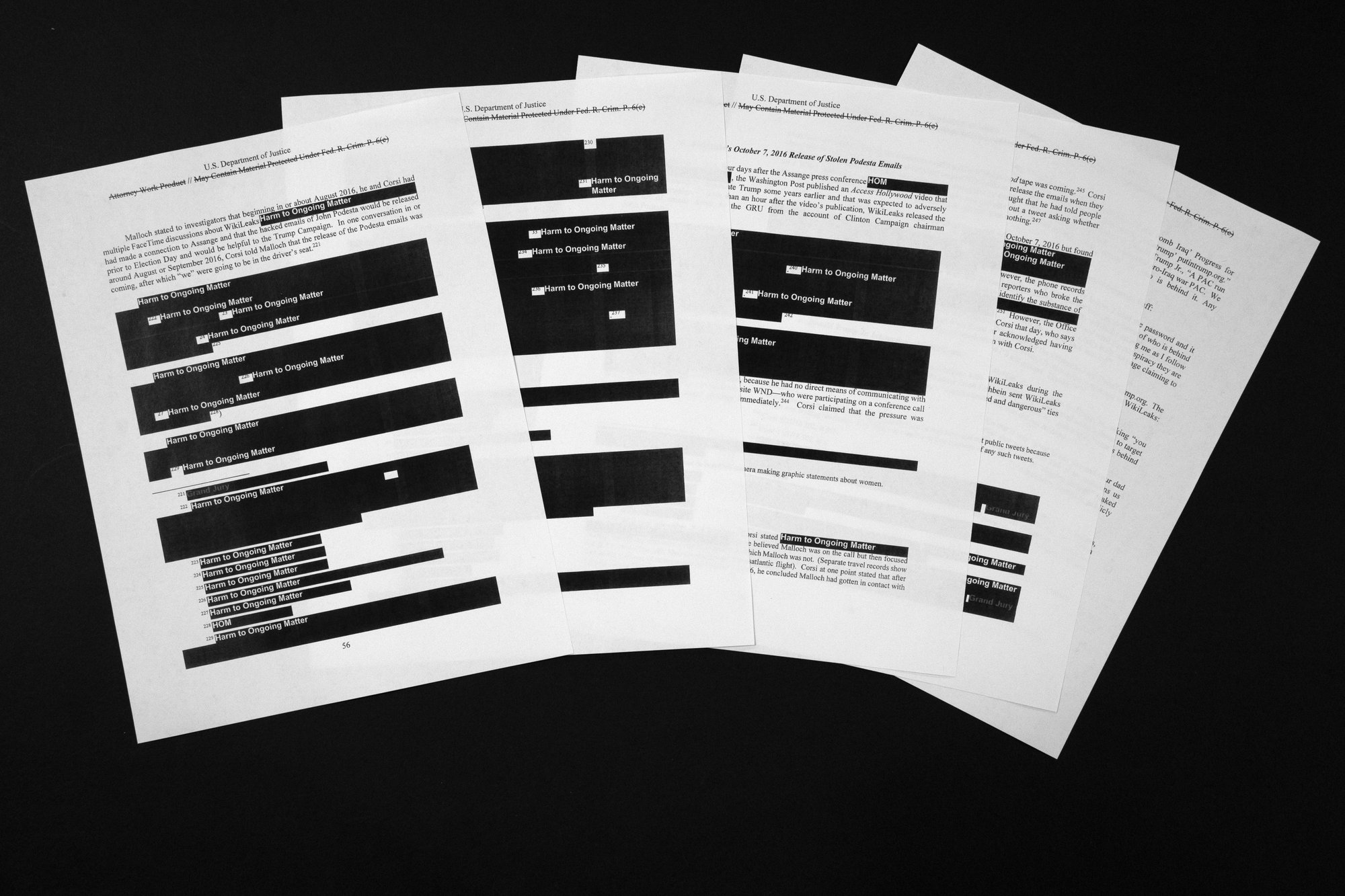 REUTERS POLL: TRUMP APPROVAL FALLS TO 37%…
ELIZABETH WARREN CALLS FOR IMPEACHMENT…
ROMNEY: I Am Sickened…
NAPOLITANO: Mueller Report Might Be Enough to Prosecute…
Could be never-ending story on Hill…
MARK PENN: Dems Need To Get Grip On Selves!
CHOMSKY: May Have Handed Trump Next Election…
WOODWARD: NOW WE WAIT FOR THE TAPES…
TRIBAL GRIDLOCK CONTINUES…
1,032 views