The impact of Coronavirus is far worse than most can imagine. GDP dropped 32% during the 2nd-quarter which is a new historical record surpassing every recession and the Great Depression of both the 19th and 20th centuries. The epidemiologists cannot be this stupid. The people who have died because of a lack of healthcare during this trumped-up pandemic is serious. Many have been denied healthcare and others have been afraid to even go to the hospital. I myself went to the ER and ended up in a COVID wing for two days and it took two negative tests to get out. Everything has become COVID. In Florida, a young man killed in a motorcycle accident ended up on the death list of COVID. The numbers are being manipulated and the fraud is massive.
As wave two appears with the next flu season, the media has beaten this into such an insane pandemic you would think it was the Black Plague with a 50% mortality rate. The last half of 2020 will get worse. They are using this for political objectives. Any doctor who stands up against this manipulation is attacked and then they roll out a fake study to claim they are wrong. When I was called in as an "expert" to be exploited to create the G5 back in 1985, I saw this was all a joke and so I wrote to President Regan. I was told that I would never be called again because I went out of the committee. I was told to be a good boy, produce studies they tell you the conclusion, and I would make a few million a year. Studies are worthless! Try to find a real one is next to impossible. They all have been paid for to achieve a political objective.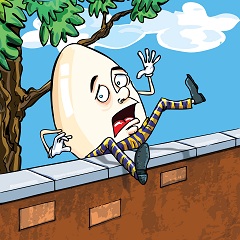 We have consumer confidence in crash mode, GDP in crash mode, and these people think they will be able to put it all back together by just defeating Trump. There is no going back. The country has been irrevocably divided and the ultimate end result will be the break-up of the United States. The left seeks to impose their will and subjugate everyone to their demands. They do not believe in individual freedom, the pursuit of happiness, and certainly not any democratic process. It is their way or no way!
Views: