by Amy S. 
Choosing the Best Off Grid Fuel Generators for Prepping
If you live off-grid, you need a generator. Actually, you'll probably need two or three. With solar-powered generators now, as well as gas-powered generators, the choice is limitless. While solar-powered generators have their place, there's nothing like a gas-powered generator to get you out of trouble in an emergency.
Solar generators are good for long-term solutions. If you plan to live off-grid long term, investing in some solar generators would be well worth your time. However, for short, powerful bursts of electricity, a gas-powered generator is something every prepper needs.
What if there are cloudy days? What about winter with its short days and long, dark nights? What if your solar panels need to be maintained and repaired? There are plenty of situations where back-up gas-powered generators come in handy.
Not only that, but a good gas-powered generator can save your life in an emergency. Extended power outages can cut you off from friends and loved ones, limit your access to food, and cause about a thousand other inconveniences and hazards.
A good, reliable gas-powered generator can turn an emergency into a comfy staycation while you wait for the storm to pass. If your fridge, lights, computers, and phones work, an emergency can be a lot easier to weather.
Like all survival equipment, there are millions of generators out there. From premium to budget-friendly, monsters that can hold over 6 gallons to little portable generators with 1-gallon capacities, you'll see every kind of generator out there.
Whichever generator you go for, make sure to take a close look at the specs as each generator is a little different. I'll outline a few key factors to keep in mind when you're comparing the generators, plus a list of the top 6 gas-powered generators out there. I'll give a quick outline of each generator's specific features as well as the pros and cons of each.
Key Features of a Fuel Generator for Going "Off Grid"
To find the right generator, take a look at the following key features. Whether it's the number of outlets, starting mechanism, tank capacity, or power output, generators vary a lot between models. Keep an eye on each generator's specs to guarantee you get the right one for you.
Output
In general, the bigger the generator, the bigger the output. Keep an eye out for a generator's output measured in watts. Some big generators on the list produce over 7000 watts, while the smaller generators crank out around 1000.
You'll see two different numbers when it comes to output. With generators, especially generators with electric starting mechanisms, there's a running output and a starting output sometimes called a peak output.
The running output (the lower number) is how many watts the generator produces while everything's running normally. The starting, or peak, output (the higher number) is how much the generator produces during surges and starting up.
Start mechanism
Most generators come with at least one starting mechanism. Basic generators come with a pull cord like a lawnmower. Premium generators tend to come with an electric push-button starting mechanism as well as a pull cord, while some generators also have remote starts.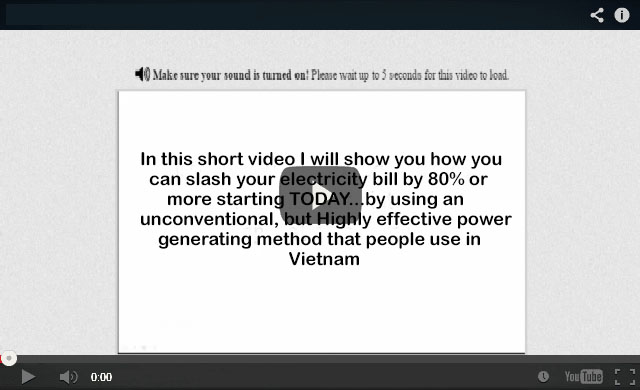 Outlets
Generators are built to deliver you power. Whether it's a fridge, lights, or charging your devices, you'll want a generator that can power your stuff. Again, the more powerful or bigger your generator, the more outlet combinations you'll have.
The generators you'll see tend to have some combination of 120V, 20A household outlets to power your everyday electronics; 120V, 30A RV-ready outlets; and USB ports. Some generators have 240V, 20A outlets as well.
Clean power
If you're charging devices like phones and laptops with your generator, the last thing you want is variable power output. An irregular surging or dipping power output can severely mess up a sensitive device.
If you intend to use your generator to charge devices, keep an eye out for the models that produce clean and reliable power with less than 3% total harmonic distortion. The lower the percentage, the better.
Clean power generators create safe electricity for sensitive electronics and appliances and are ideal solutions for charging phones and laptops.
EPA and CARB compliant
Essentially, EPA and CARB restrictions have to do with how environmentally-friendly a generator is. CARB-compliant generators meet and follow the standards set by the California Air Resources Board to reduce air pollution. EPA-compliant refers to the United States Environmental Protection Agency.
Fuel Generators vs. Solar Generators
We compared the top solar-powered generators for off-grid living, prepping, and emergency situations in another post. While they definitely have their space in your garage or basement, fuel generators have their place too.
A fuel-powered generator is perfect for using on cloudy days, maintenance days, and repairing your solar panels. A fuel-powered generator is also cheaper than a large solar set up and delivers more consistent power.
One of the downsides of any fuel-powered generator is the noise. Keep an eye out for the noise levels produced by each generator, measured in decibels (dBs). A relatively quiet generator with producing 50 dBs sounds approximately as loud as a new car's engine.
Fuel-powered generators also burn fossil fuels, and are therefore "dirtier" or less environmentally-friendly than solar generators. However, the technology is improving every day, and make sure you keep an eye out for generators with Eco Modes if you're worried about your generator's impact on the environment.
The Top 6 Best Off Grid Generators for Preppers
Out of all the fuel-powered generators for preppers out there, these are the best of the bunch. Some of them are premium generators with huge power outputs, while others are budget generators you can keep in your truck. They're all good generators, though, and they could all save your life in an emergency situation.
You'll see a decent variety of prices, sizes, and power outputs, and I'm sure one of them is the right generator for you.1. Best Overall Off Grid Generator: Westinghouse WGen7500
Features:
7500 watts
One-touch push-button start
Remote-start key fob
1 x 120/240V 30A outlet
2 x 120V AC 20A outlets
1 x 12V battery charger
Transport wheels and handle
Steel frame, 192lbs
11-hour run time with 6.6-gallon fuel tank
The Wgen7500 from Westinghouse is all you'll ever need from a portable gas-powered generator. It can keep the lights on and save your life. The powerful 420cc Westinghouse 4-stroke OHV engine produces 7500 running watts and 9500 peak watts.
The 7500 has two GFCI (Ground Fault Circuit Interrupter) 5-20R 120V household outlets and one L14-30R 120V/240V outlet. All outlets come with rubber covers for added safety. There's an automatic low oil shutdown, as well as a digital hour meter.
A really nice feature is the remote start key fob alongside the standard recoil start. There's also a 12V battery charger, setting the Westinghouse generator ahead of the pack. The huge 6.6-gallon fuel tank with gauge delivers11 hours of run time, one of the longest on the list.
If you want strength, durability, reliability, and power, the Wgen7500 from Westinghouse is as good as it gets. It's a beast, so don't try to move it too often. But, it's also easy to transport and 100% CARB compliant. No wonder it makes it to the Best Overall.
 Check price of the Westinghouse WGen7500Pros:Cons:
Easy to use
Remote start works great and is very convenient
Produces plenty of power
Lots of outlets
Long run time
Huge gas tank
Easy-access gas shutoff
CARB compliant
Heavy
Loud open-frame design
2. Premium Choice Off Grid Generator: WEN 56380i
Features:
3800 Watt
EPA and CARB compliant
212cc 4-stroke OHV engine
8.5-hour half-load runtime
Fuel display & Fuel shutoff
2 x 120V outlets, 1 x 5V USB port, 1 x 12V DC outlet
1 x AC RV outlet
Clean power
Portable design, only 110 lbs (small for a generator)
The WEN 56380i is another monster generator for all your off-grid power needs. Its 212cc 4-stroke OHV engine produces a huge 3800 surge watts and 3400 rated watts. Plus, even with this power output, the WEN generator has a very respectable run time of up to 8.5 hours half load.
A couple other nice features include the fuel shutoff that maximizes the generator's lifespan by using up the remaining fuel in the carburetor before shutting down. The WEN also produces clean power with less than 1.2% harmonic distortion, producing safe electricity to prevent damage to sensitive electronics like phones, laptops, etc.
The WEN comes with two 120V outlets, one 120V NEMA TT-30R RV outlet, and one 12V DC outlet, as well as a 5V USB port, giving it the highest number of outlets on the list. If you want power capabilities, the WEN is your one.
The WEN also comes with a digital load and fuel display, an electric press-button start, and a user-friendly portable design, even though it weighs over a hundred pounds, with a collapsible handle and built-in wheels. It comes in at 57 decibels, so it's not that loud.
 Check price of the WEN 56380iPros:Cons:
Clean power
Huge power output
Digital wattage meter
Minimal harmonic distortion (1.2%)
RV-ready
Portable design
Tons of outlets
3. Best Value Off Grid Generator: Champion Power Equipment 42436
Features:
1200 Watts
1 x 120V outlet
Voltmeter
3-year warranty
5.9-gallon fuel tank
10-hour run time
Steel frame
Handle and transport wheels
The generator from Champion Power Equipment is a decent little generator with an awesome price. If you want bang for your buck, then look no further. The reasonable 80cc single-cylinder OHV engine produces a respectable 1500 starting watts and 1200 running watts.
It only comes with one standard 12-V 20A household outlet, so if you need a basic generator with one function, it will get the job done. The 5.9-gallon fuel tank runs for 10 hours. This one's a loud one, topping out at 65 dBa.
The Champion Power Equipment generator weighs in at just under 53 pounds, so isn't the lightest on the list. With a nice 3-year limited warranty and lifetime technical support, and an even better price, you get what you pay for – an awesome machine.
 Check price of the Champion Power Equipment 42436Pros:Cons:
Unbeatable price
EPA certified and CARB compliant
Sturdy
Great customer reviews
Reputable company
3-year warranty
Lifetime technical support
Heavy
Loud
Only one outlet
4. Generac GP3500iO
Features:
3000 W
Inverter
1 x 120V, 30A L5-30R outlet
2 x 120V, 20A 5-20R outlets
Open frame
74.3 lbs
2.37-gallon tank
3-year warranty
A respectable 212cc OHV engine powers the Generac GP3500iO, producing 3000 running watts and 3500 starting watts. Plus, it has a POWERRUSH patented technology that promises to deliver over 50% more starting capacity.
Along with two 120V outlets and one 30 amp outlet, the Generac comes with two USB outlets. Its open-frame design makes it sturdy, though relatively loud. With a smaller capacity than the big guys, the Generac has a 2.37-gallon gas tank and weighs over seventy pounds.
If you want a relatively lightweight, external frame generator that packs a punch, the Generac generator is an awesome option. With plenty of powering capabilities, it'll charge your phone, run a fridge, and keep the lights on.
 Check price of the Generac GP3500iOPros:Cons:
RV-ready
Relatively lightweight
Relatively quiet
Lots of outlets
2 USB outlets
No remote start
Smaller gas tank than large options
5. Briggs & Stratton P2200
Features:
111cc OHV engine
1700 watts
Muffler
2 x 120V-20A outlets
1 x 12V-20A DC outlets
1 x USB port
Clean power
1-gallon tank
54.6 lbs
The P2200 from Briggs & Stratton is a nice, lightweight generator for emergencies and camping. The 111cc OHV engine produces 2200 starting watts and 1700 running watts. An awesome feature on the P2200 is the muffler, giving it a super-low tone of under sixty decibels.
The P2200 produces clean power with less than 3% total harmonic distortion, making it safe for laptops, TVs, phones, and game systems. The recoil start is simple and easy to use. The 1-gallon fuel tank produces power for up to 6.5 hours of continuous operation at 25% load.
Weighing in at just over fifty pounds, the P2200 is an awesome contender for best lightweight fuel-powered generator for off-grid living. The integrated carrier handles make it relatively easy to move and transport between locations.
If you want an awesome lightweight generator, the P2200 is the perfect option. With four outlets, including one USB, it'll provide all the power you need for whatever you need in any situation.
 Check price of the Briggs & Stratton P2200Pros:Cons:
Quiet and efficient
Relatively lightweight
4 outlets
USB outlet
Clean power
Less than 3% total harmonic distortion
Muffled 54 dBs
No transport wheels
No frame
No electric start
Plastic housing
6. Etq NI2000i
Features:
1600 watts
79.7cc OHV 4-stroke engine
Clean power
2 x 120V outlets, 1 x 12V DC outlet, 1 x 5V USB
52 dBs
49.2 lbs
1.3-gallon tank
EPA and CARB compliant
1-year warranty
Another sweet little generator is the N12000i from Etq. An awesome price is combined with a 79.7cc OHV 4-stroke engine producing 1600 rated watts and 2000 peak watts. Even though it's light, the 1.3-gallon fuel tank produces up to 10 hours run time.
The recoil start is easy to use, and the Eco mode is great for conserving energy and maximum fuel efficiency. The Etq generator is relatively quiet, coming in at just over fifty decibels. Plus, it produces clean, stable power for sensitive electronics.
The control panel includes a low oil alarm, an overload alarm, and an output indicator. There's a built-in handle and it weighs in at under fifty pounds, making it one of the more compact and portable generators on the list.
The Etq generator is EPA and CARB compliant and comes with a decent 1-year warranty. If you're looking for a lightweight fuel generator that will produce the power without breaking the bank, the Etq N12000i is the generator for you.
 Check price of the Etq NI2000iPros:Cons:
Compact and portable
Relatively lightweight
Good for basic power
Small tank
No frame
No transport wheels
Buyer's Guide
Take a look at these key points to keep in mind when you're buying a generator. Whether it's for camping, safety at home, living off-grid, or keeping your family safe in an emergency, answering a few simple questions will guide you towards the right generator for you.
What's your generator for?
Are you looking for a generator to use camping, living off-grid, or as a life-saver during emergencies. Depending on your use, can you afford to save a few bucks and get a budget-friendly generator that will get the job done but shouldn't be leaned on too heavily?
Or should you splash out and get a bomb-proof premium generator that you know won't let you down when you need it most? If your life or the lives of your loved ones depends on it, I'd say get the best generator you can afford.
Portability or durability?
Some generators have heavy-duty external steel frames for added durability and strength. These tend to weigh more than fifty pounds and come with wheels and a bar-handle for transport. Ideally, you won't have to move these generators much as they're large, heavy, and cumbersome.
Other generators are relatively lightweight and easy to maneuver. They tend to be plastic and have integrated plastic handles. While they might not stand up to adverse weather conditions or emergencies, lightweight generators are definitely the way to go if you know you'll be moving your generator from location to location.
How to maintain a generator?
Generators are no different from anything else with an engine, as in it needs maintenance if you want to rely on it. If you don't take care of a fuel-powered generator, there's no guarantee it'll take care of you.
To take care of your generator, you need to do proper maintenance, including regular oil changes, spark plug changes, and air filter replacements. Always make sure you use fresh, high-grade gas to power it, and store it under a cover in a dry place out of direct sunlight.
Even if you never need to use your generator, it's a good idea to start it every 30 days and let it run for twenty minutes or so, just to keep everything ticking over. The last thing you want is to try to turn it on and realize it's out of gas.
Views: