Former Representative Beto O'Rourke of Texas is dropping out of the presidential race, ending a campaign in which he struggled for months to recapture the energy of his insurgent 2018 Senate candidacy on a national stage full of other big personalities and liberal champions.
Sign Up for On Politics With Lisa Lerer

A spotlight on the people reshaping our politics. A conversation with voters across the country. And a guiding hand through the endless news cycle, telling you what you really need to know.
www.nytimes.com/2019/11/01/us/politics/beto-orourke-drops-out.html
Morning Joe
Verified account
@Morning_Joe
The president trails Beto by 10 points in a new CNN/SSRS
2020 general election poll.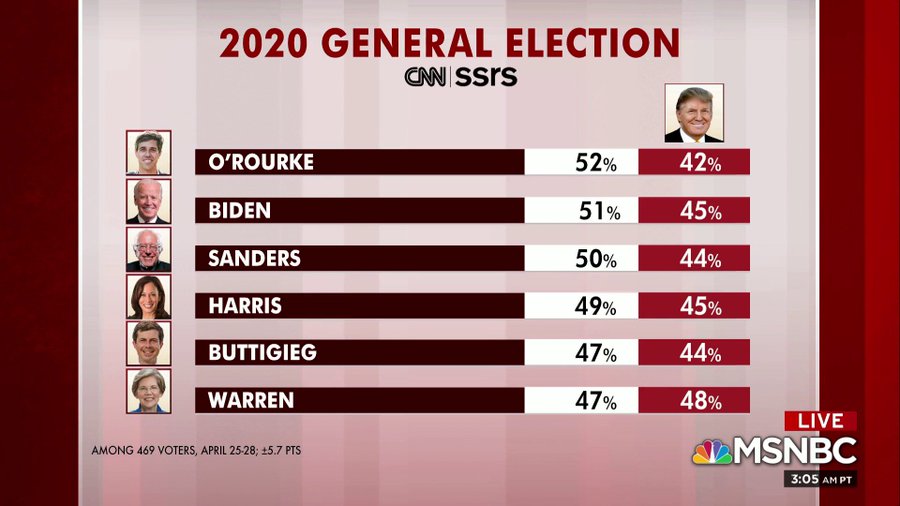 web.archive.org/web/20191103000849im_/https://pbs.twimg.com/media/D5onbWDWwAAwtwa.jpg
web.archive.org/web/20191103000844/https:/twitter.com/Morning_Joe/status/1124254411595886592
lol sure.
AC
Views: 0