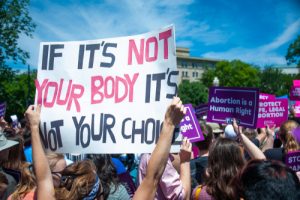 The Roe v Wade Supreme Court leak that happened earlier in the year sparked protests across the nation. It is the largest one-voter issue on the ballot, and even the GOP was torn over the ruling. We must remember that the average voter does not understand the intricacies of political promises. Threatening to remove access to abortion pushed many moderate voters to the Democrat Party, and President Joe Biden promised to codify abortion into the Constitution. Biden said it would be his first course of action if the midterms worked out in favor of Democrats.
The average voter does not understand that the president alone cannot make adjustments to the Constitution. Any time Joe Biden is allowed to speak without a teleprompter, he reveals his administration's true plans. "I shouldn't have even answered your question," Biden said at a press conference in Bali this past Monday after realizing his mistake. "I don't think there's enough votes to codify unless something happens unusual in the House," Biden admitted despite saying he was capable of doing so weeks prior.
Joe Biden lied about student loan forgiveness and abortion rights, which are both one-issue items large enough to cause the moderates to sway to the left. No issue appears to spark more anger than Roe v Wade. Will people protest outside the White House as they did to Supreme Court Justices? The hope is that some will open their eyes and process that Joe Biden sold them a lie, but others will see it as a reason to continue attacking the opposing party.
Views: