Crypto mania now three times the size of Pfizer.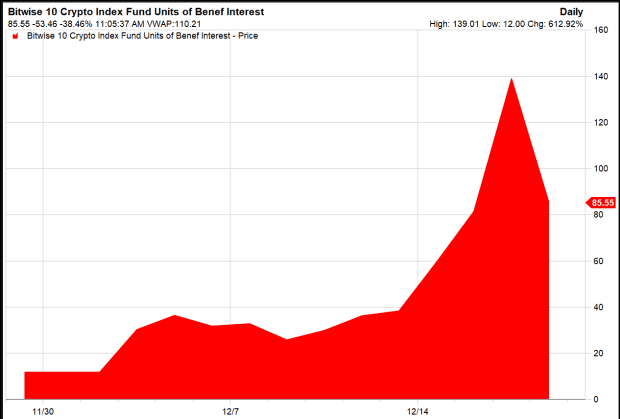 Bitcoin BTCUSD, -0.69% in your IRA? Dude, that's so last month.

Sure, bitcoin is hitting new highs, and just broke through $23,000. OK, it's up 200% this year. But bitcoin is old-school, man. It's the "OK Boomer" of crypto.

You should be in "Aave." It's up nearly 10,000% this year. Or "Kusama," which is up nearly 5,000%. Or "Band Protocol," which is up nearly 3,000%. Or "yearn.finance," about 1700%.
And don't forget things like Celsius Network, ThornChain, Ocean Protocol and ThetaToken. They're all up around 1,000% this year.
www.marketwatch.com/story/this-bitcoin-fund-just-went-up-over-1-000-beware-11608223811
169 views