via Bloomberg:
The 14 percent drop in the S&P 500 Index last quarter has big implications for state and local pension funds, which probably saw the value of their assets fall by about 7 percent. Investors with the benefit of a long-term horizon have the ability to ignore market dips, and pension funds are among the longest-term investors, but their problems are not long-term and further short-term declines could precipitate a crisis.
The table below shows pension fund assets and liabilities as compiled by Pew Charitable Trusts. There is a large and growing gap, but that's not the primary problem. Although the value of those assets is known with reasonable accuracy, the liability figure is based on assumptions about the future. The actuarial and political assumptions are uncertain, but it is the investment assumptions – plans assume an average discount rate of 7 percent – that are the most problematic.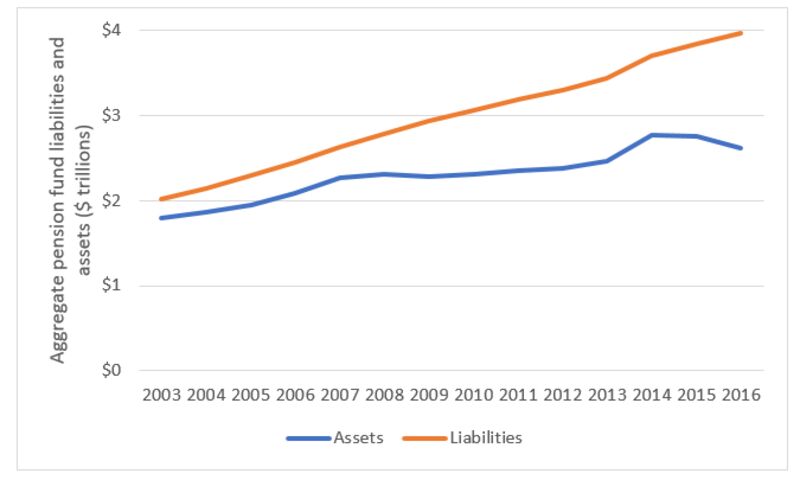 Average returns for pension-fund-like portfolios only generated returns of 7 percent or greater for 50-year periods twice since 1871, 1 for investors who started soon after World War I or World War II. Starting at a random time generated an average return of 5.30 percent, ranging from a low of 3.16 percent to a high of 7.99 percent….