by Pamela Williams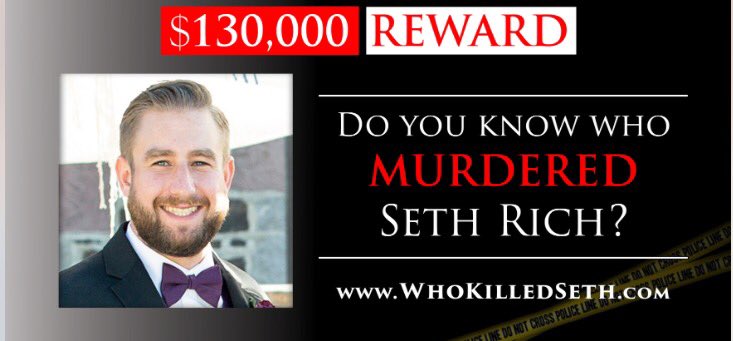 I am going to start this bombshell story off with a tweet which summarizes the report, then moving on to the details…of which there are many!
Former Obama DoD Deputy Evelyn Farkas reveals White House gathered intel on Trump campaign staff and then leaked it! t.co/W6FG4IFe5Q pic.twitter.com/VwaF2CnZzn

— ZeroPointNow (@ZeroPointNow) March 29, 2017

This is just too good to be true.  This poor woman,  Evelyn Farkas, "leaks" the whole story to MSNBC's Mika Brzezinski.  Talk about putting your foot in your mouth…wow, did she ever do that!  Below is some of the very important transcript taken from the show in which Farkas speaks:
 
"The Trump folks, if they found out how we knew what we knew about the Trump staff dealing with Russians, that they would try to compromise those sources and methods, meaning we would not longer have access to that intelligence."
"I became very worried because not enough was coming out into the open and I knew that there was more. We have very good intelligence on Russia. So then I had talked to some of my former colleagues and I knew they were trying to also get information to the hill."
"That's why you have the leaking."
 
What was the woman thinking?  We don't care…we will happily take it!
 
These are the bullet points of the report:
1…The White House surveilled the Trump campaign and then leaked information to anti-Trump allies in congress (on "The Hill").
 The Russian hacking claim hinges on a CrowdStrike Report from Dimitri Alperovitch.

 Alperovitch was forced to retract statements in a report blaming Russia for hacking Ukrainian military equipment – a failed attempt to smear Putin.

 Alperovitch, along with White House Leaker Evelyn Farkas and Ukrainian Oligarch Victor Pinchuk, are all senior fellows on the Atlantic Council – which is vehemently anti-Russia.
 
I imagine Farkas might have been coming clean to MSNBC….FURTHER IT IS POSSIBLE SHE IS WILLING TO BE THE "fallguy."  Who knows, but this needs further investigation.  FBI Director James Comey needs to get up off his bum and get busy.
There are more dots to connect in this story:
 Dr. Steve Pieczenik – former CIA spookmaster and expert on all things cloak and dagger, completely laid out what's going on:
We initiated a counter-coup through Julian Assange, who's been very brave and really quite formidable in his ability to come forth and provide all the necessary emails that we gave to him to undermine Hillary and Bill Clinton."
'white hats' within US intelligence agencies passed the emails to Julian Assange in order to wrestle control of the USA out of the hands of the Clinton cabal of Neocon globalists.

It's also quite likely that Seth Rich, the mysteriously murdered DNC computer expert, assisted this effort. Recall that Wikileaks, while they would not confirm Rich as a source, offered a $20,000 reward for information leading to the arrest of Rich's killer(s) – and then raised it to $130,000. Simply read between the lines during this Julian Assange interview.
I pray that the mystery of Rich's death is revealed from this treacherous story of treason against the President of the United States.
Julian Assange heavily implies Seth Rich was DNC leaker… t.co/W6FG4IFe5Q pic.twitter.com/6ytad7kRLZ

— ZeroPointNow (@ZeroPointNow) March 29, 2017
Reward for the killers of Seth Rich is now $130,000 t.co/KAiNFJusIb

— WikiLeaks (@wikileaks) January 19, 2017

And here is some late breaking news on the firm CROWDSTRIKE who was hired to investigate the DNC HACK:
www.voanews.com/a/cyber-firm-rewrites-part-disputed-russian-hacking-report/3781411.html
Cyber Firm Rewrites Part of Disputed Russian Hacking Report: 
U.S. cybersecurity firm CrowdStrike has revised and retracted statements it used to buttress claims of Russian hacking during last year's American presidential election campaign. The shift followed a VOA report that the company misrepresented data published by an influential British think tank.
In December, CrowdStrike said it found evidence that Russians hacked into a Ukrainian artillery app, contributing to heavy losses of howitzers in Ukraine's war with pro-Russian separatists.
VOA reported Tuesday that the International Institute for Strategic Studies (IISS), which publishes an annual reference estimating the strength of world armed forces, disavowed the CrowdStrike report and said it had never been contacted by the company.
Ukraine's Ministry of Defense also has stated that the combat losses and hacking never happened.
Some see overblown allegations
CrowdStrike was first to link hacks of Democratic Party computers to Russian actors last year, but some cybersecurity experts have questioned its evidence. The company has come under fire from some Republicans who say charges of Kremlin meddling in the election are overblown.
 
There Is a lot to straighten out here, to decipher, and put the puzzle pieces together.  This story has more dots to connect than one of those dot-to-dot children's books.  Remember those?  I am vey worried that no one in our government cares enough to put those dots together.  What a sham the FBI IS!
 
Source:  ibankcoin.com/zeropointnow/2017/03/29/smoking-gun-obama-defense-deputy-slips-up-on-live-tv-reveals-spying-on-trump-team-and-leaking-of-intel/
www.youtube.com/watch?v=W1VVso5uQ3Y
The above video explains the firm CROWDSTRIKE in depth.
 
In conclusion, lets pray for justice to be done.  Obama is living on a private island right now writing his memoirs.  I would love to see this information give him an extra chapter.  And give the American people and President Trump the truth they are looking for.
But we do have at last someone who has come forward from the Obama Administration to incriminate them; although, she may try to retract her story, it is too late, it was on live TV!