Brazil's President Bolsonaro to Trump: "Together, under God's protection, we shall bring prosperity and progress to our people!"
Dear Mr. President @realDonalTrump, I truly appreciate your words of encouragement. Together, under God's protection, we shall bring prosperity and progress to our people! t.co/dplAFNJGdA

— Jair M. Bolsonaro (@jairbolsonaro) January 1, 2019
Jair M. Bolsonaro
Verified account
@jairbolsonaro
> More Jair M. Bolsonaro Retweeted Donald J. Trump
Dear Mr. President @realDonalTrump, I truly appreciate your words of encouragement. Together, under God's protection, we shall bring prosperity and progress to our people!
> Jair M. Bolsonaro added,
Donald J. Trump
Verified account
@realDonaldTrump
Congratulations to President
@JairBolsonaro who just made a great inauguration speech – the U.S.A. is with you!
Dear Mr. President @realDonalTrump, I truly appreciate your words of encouragement. Together, under God's protection, we shall bring prosperity and progress to our people! t.co/dplAFNJGdA

— Jair M. Bolsonaro (@jairbolsonaro) January 1, 2019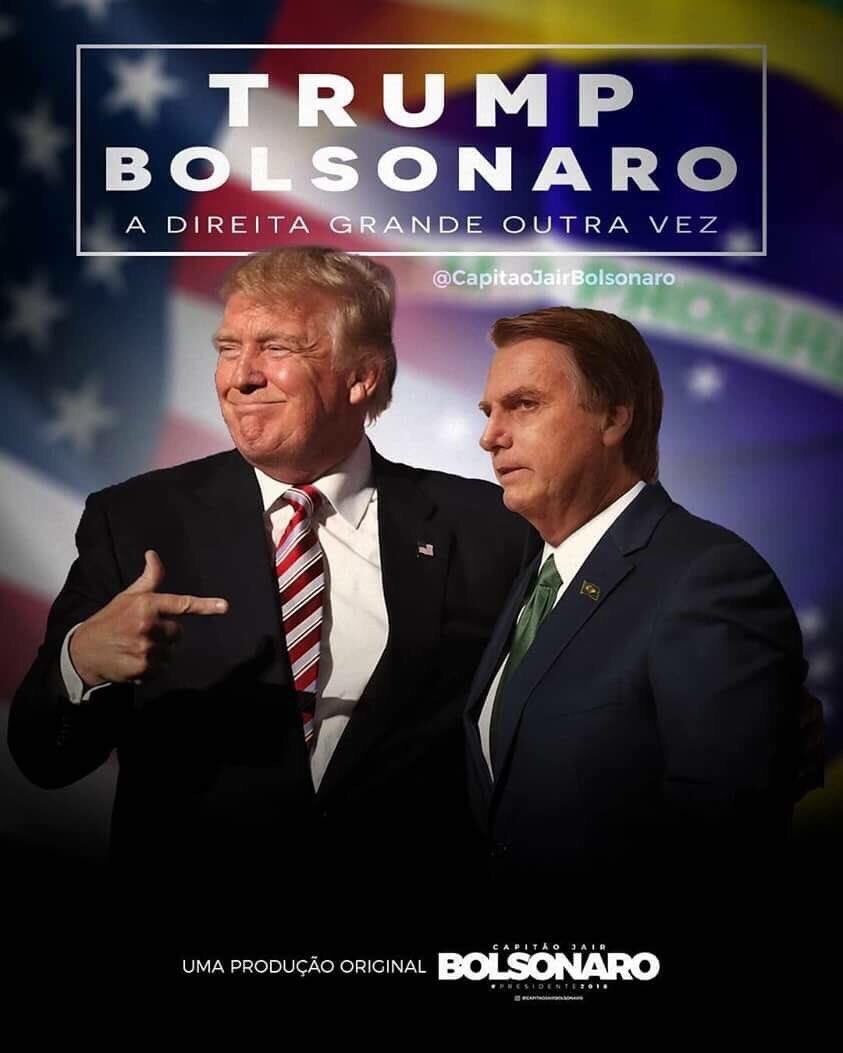 h/t KOS
644 views