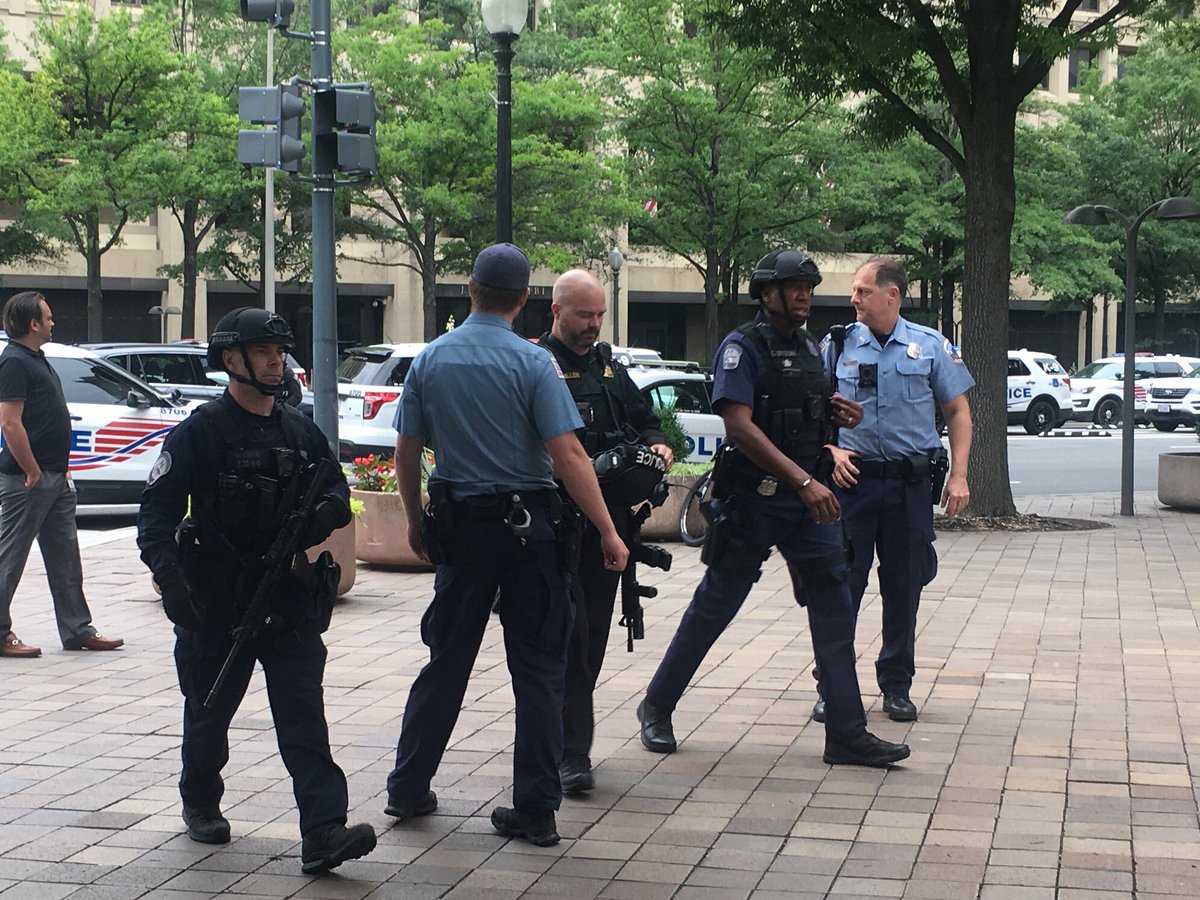 WASHINGTON (WJLA) – An all-clear signal has been given after police responded to reports of an active shooter at the Department of Justice late Monday afternoon.
wjla.com/news/local/report-department-of-justice-active-shooter
Police officers in Washington, D.C. responded to notifications of a gunman inside the offices of the Justice Department on Monday afternoon before later issuing an 'all clear' alert. No injuries were reported, and it appears the incident may have been a stunt triggered by a third-party calling in the gunman threat.
Staff members were "sheltering in place" as the situation unfolded, a spokeswoman for the Justice Department told Reuters.
Active shooter per Fox5
www.fox5dc.com/news/local-news/report-of-active-shooter-at-department-of-justice-building-dc-police-say
BREAK – report of active shooter at @TheJusticeDept – @nbcwashington on scene as officers move in pic.twitter.com/2AsPIGA3dL

— Adam Tuss (@AdamTuss) June 11, 2018
AC
3,028 views