via @CantillonCH: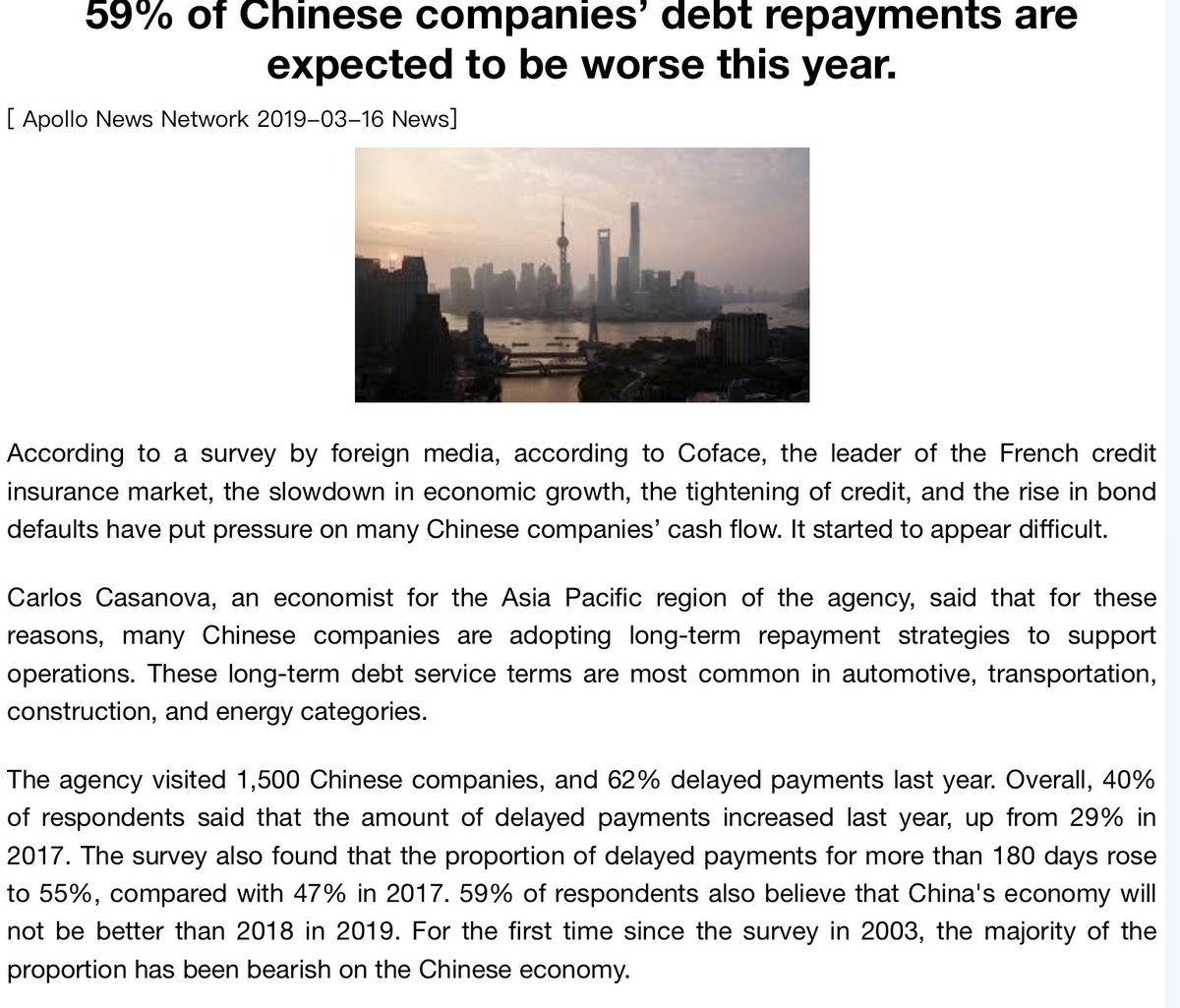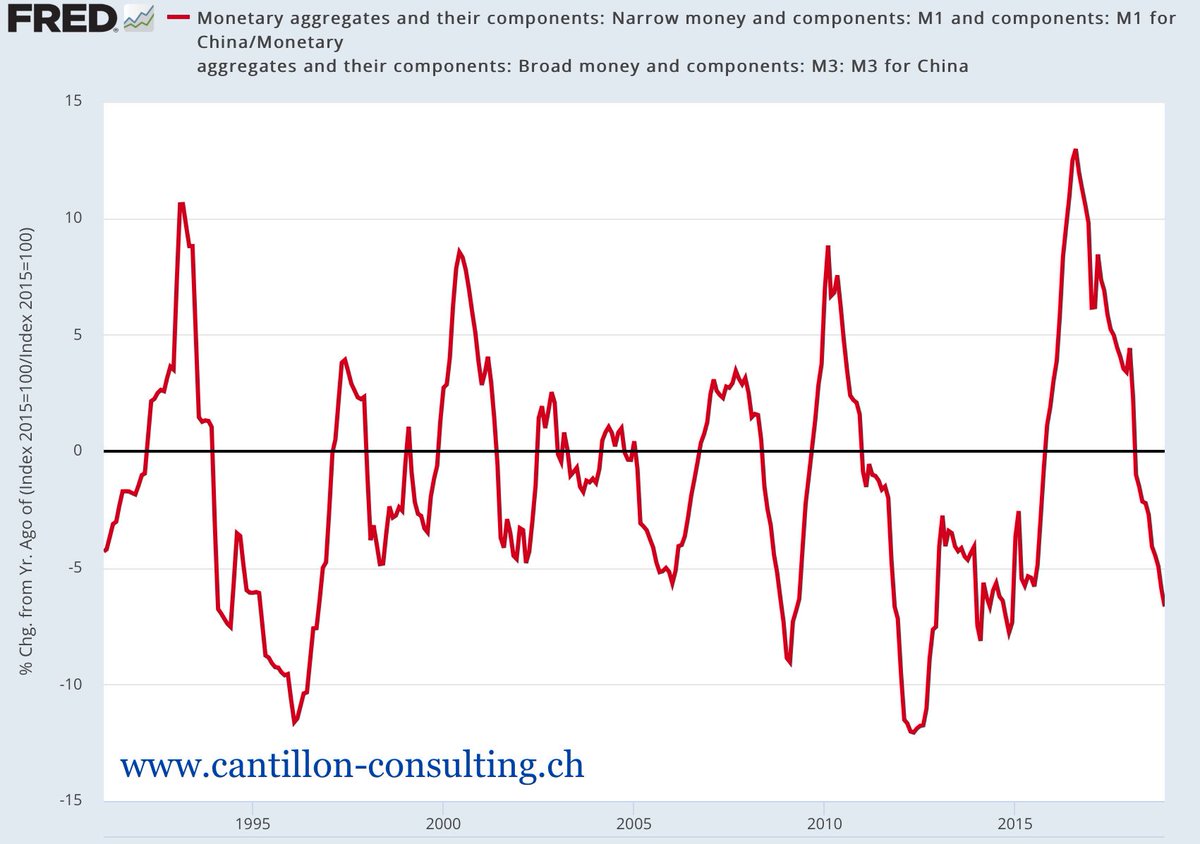 China's Banks Have a Hidden Wave of Bad Debt
Factor in the amount of soured loans they stripped from their balance sheets last year, and the situation looks a lot more troubling.

China's banks may have a flood of bad loans waiting in the wings. Not that you'd know it from looking at official levels for 2018, which suggest the problem was broadly contained. The reality is that newly soured debt was coming through the front door as fast as banks could shovel it out the back.

Authorities worked hard to restrain financial-system leverage in 2018. Outstanding credit increased a relatively modest 10 percent, with growth in new loans falling 14 percent. The government accomplished this primarily by tightening restrictions on shadow banking and moving that lending into the formal banking system, which recorded a 13 percent jump in new loans last year.
China's $6.4 trillion stock market is controlled mostly by insiders: founders, management and parent holding companies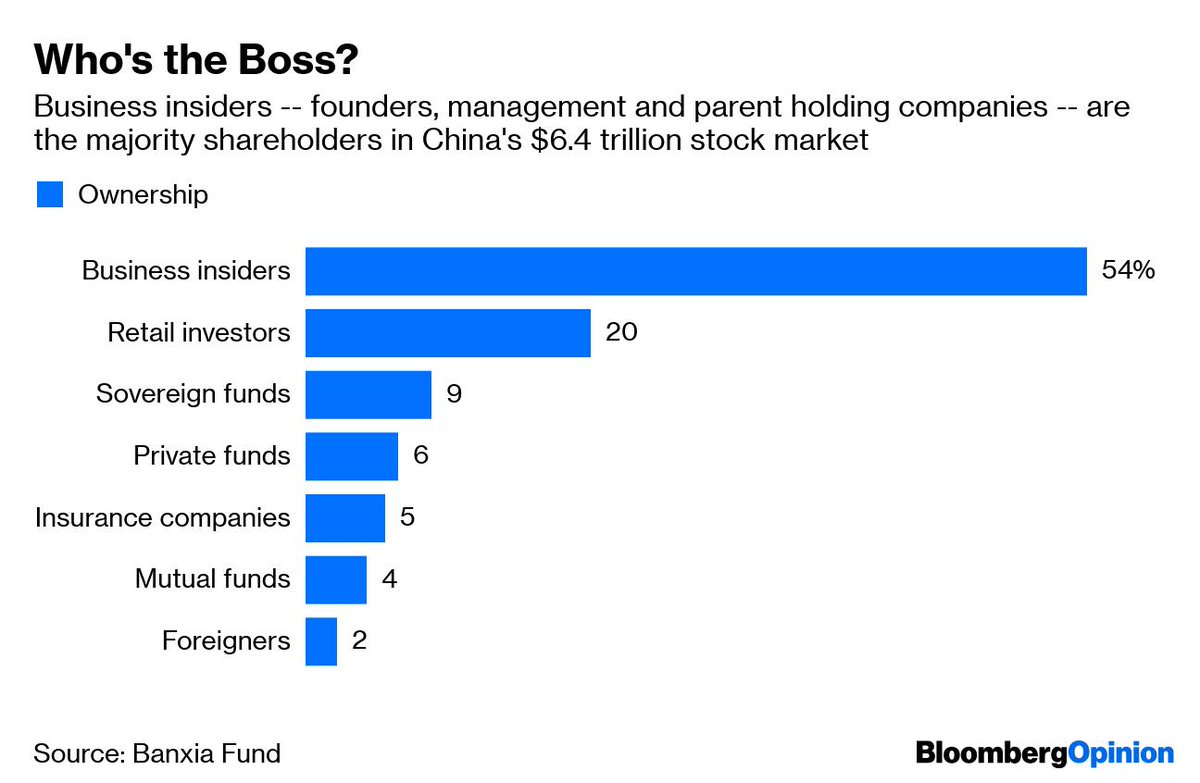 Billions in cash from abroad won't move the needle. Look instead at what company management is doing.
768 views