The FT reports that China is set to add an army of new coal-fired power plants equivalent to the EU's entire capacity, as the world's biggest energy consumer ignores global pressure to rein in carbon emissions in its bid to boost a slowing economy.
Across China, a whopping 148GW of heavily-polluting, coal-fired plants are either being built or are about to begin construction, according to a report from Global Energy Monitor, a non-profit group that monitors coal stations. Putting that number in context, the current capacity of the entire EU coal fleet is 149GW, or the same as what China is about to add.
China is building so much coal power that it more than offsets the decline elsewhere. Ted Nace, head of Global Energy Monitor, said the new coal plants would have a significant impact on China's already-increasing carbon emissions.
"What is being built in China is single-handedly turning what would be the beginning of the decline of coal, into the continued growth of coal," he said, adding that China was "swamping" global progress in bringing down emissions.
China already has 29% of the world's coal fired power plants, and that is about to skyrocket.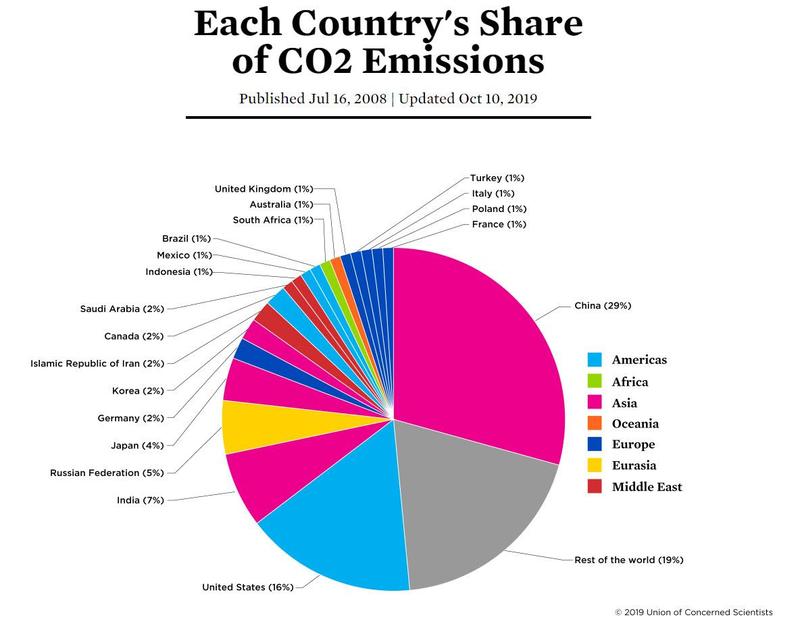 www.zerohedge.com/energy/greta-thunberg-meltdown-imminent-china-unleash-tsunami-mega-polluting-coal-fired-power
552 views